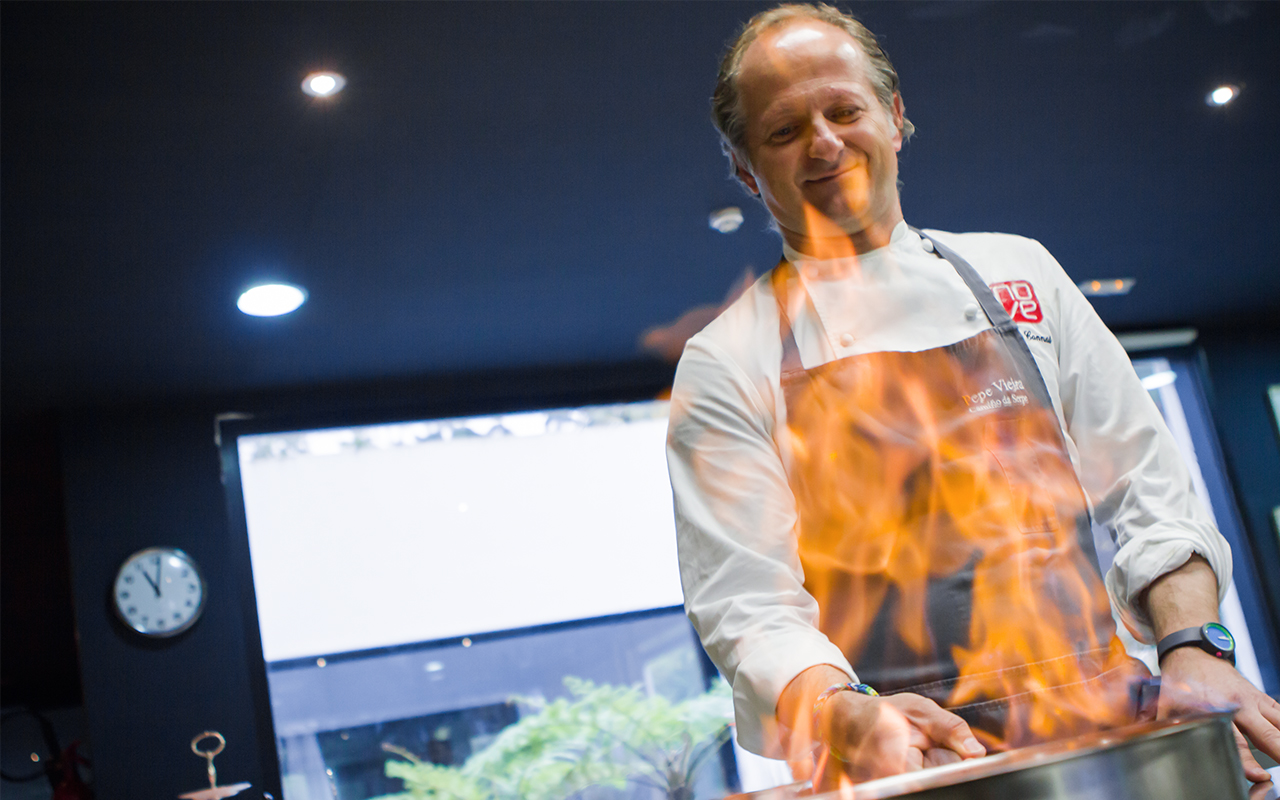 Eating with Stars
It is a unique opportunity to enjoy five of the world's best restaurants while visiting Rías Baixas.
---
Fivefabulous Michelin-starred (awarded in 2018) restaurants are at your disposal in the Rías Baixas region:
Enjoy the best Galician produce, and the best traditional and avant-garde cuisine.
Furthermore, these restaurants are situated in municipalities with great historical, cultural and natural appeal.
As an appetizer, here you have some videos where Javier Olleros and Pepe Solla open the doors of their kitchens.