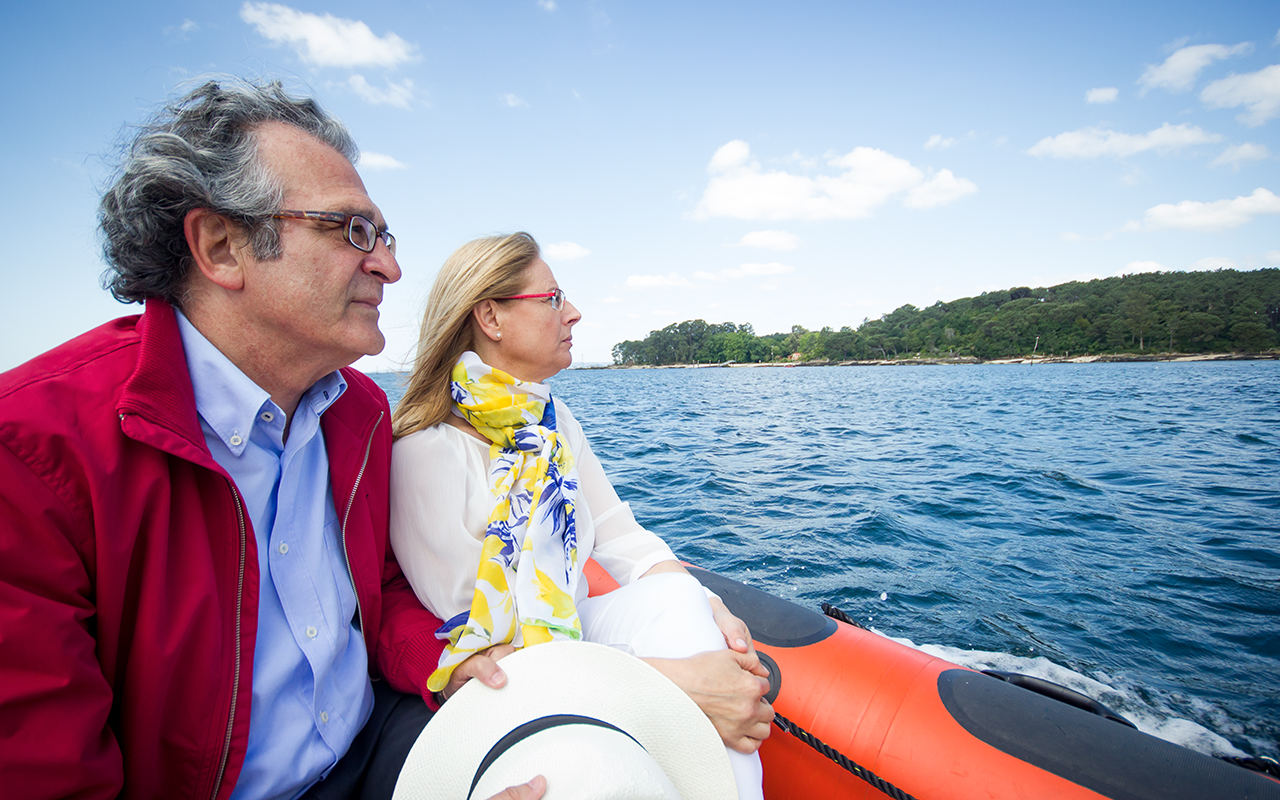 Discover the biggest laurel tree island in Europe
The causeway popularly known as camiño do carro (path for carts), only revealed at low tide, connects Cortegada Island to the municipality to which it belongs, Carril. It is the largest of a small archipelago, also including other islands such as the Malveiras and Briñas, and is part of the Galician Atlantic Islands Maritime-Terrestrial National Park.
---
Apart from its laurel-leaved trees, Cortegada is also valued for its rich sea-bed and its dense oak tree and pine tree forests of the species Pinus pinaster. This sometimes dark environment is enhanced by 54 hectares of emerging land and by its low elevation above sea level, which favour the existence of ponds and lagoons.
It is situated within the Arousa estuary, in the parish of Carril, in the municipality of Vilagarcía de Arousa. The nearly 190 meters of sand separating this island from the mainland have been, for centuries, a large shellfish farm. This island has been the background of many photographs showing the women harvesting the shellfish, a very common practice in this area.
Mentioned in the 1st century by Pliny as Corticata, history has left its mark on this island: in the Middle Ages a monastery occupied a land where now a church and a cruceiro (Galician stone cross) are the only remains left. Until the 20th century it was inhabited by colonists and settlers who worked the land and paid rent to Pazo da Golpelleira. There are still remains of their houses among the lush vegetation, a 19th century manor house, stables, wells and a hospital built in the 17th century and later used as a leper house.
It was in the 20th century when the people wanted to donate it to King Alfonso XIII, but finally he decided to set his summer residence in Santander in the Palace of La Magdalena. The island was subsequently sold, and later became part of the Galician Atlantic Islands Maritime-Terrestrial National Park so as to preserve its laurel forest and open it to the public so as to disseminate its history and nature.