Frame your Rías Baixas autumn
This time of the year is perfect to take your camera and visit this unique setting. You can capture perfect panoramic views or small details of nature. Show off your creative side, show off As Rías Baixas!
---
Put on those hiking boots not used for so long, hang your camera around your neck and take a pair of walking sticks. As Rías Baixas will get you immersed into a beautiful landscape which, apart from making you go green, will let you take impressive pictures of the breathtaking scenery you will find.
Start in the place of Covelo. Walking through the oak wood Carballeira do Rei, you will reach the Cascade of Parrelos. There, a must visit is the ethnographic complex of San Xoán de Mosteiro, and if you have lunch there, try the meat ao caldeiro (boiled beef meat covered with oil and paprika), the star dish in the area.
In the town of A Cañiza you have many places to explore, while enjoying the landscapes and the nature. The wood crossed by the Deva River is a combination of indigenous forest and popular culture. To regain your strength you can taste the jamón from A Cañiza, and then go on taking pictures!
Your next stop is the town of Arbo. If you follow the Cea River, you will discover several interesting places as the sawmill in A Ponte Cabaleiros, some watermills and the Cascade A Laxe do Avó. Relax and enjoy a magical route on the banks of this tributary of the Miño River.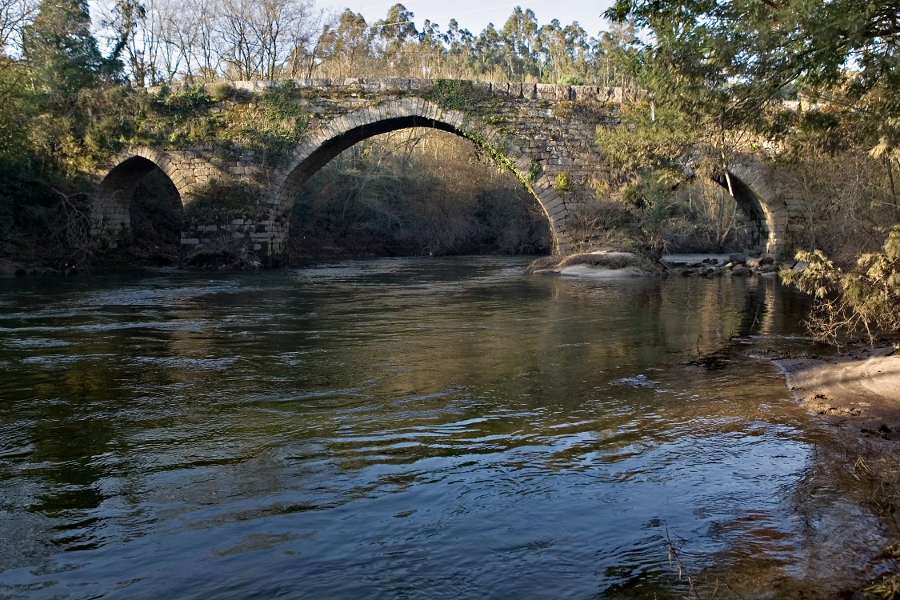 Puente de Fillaboa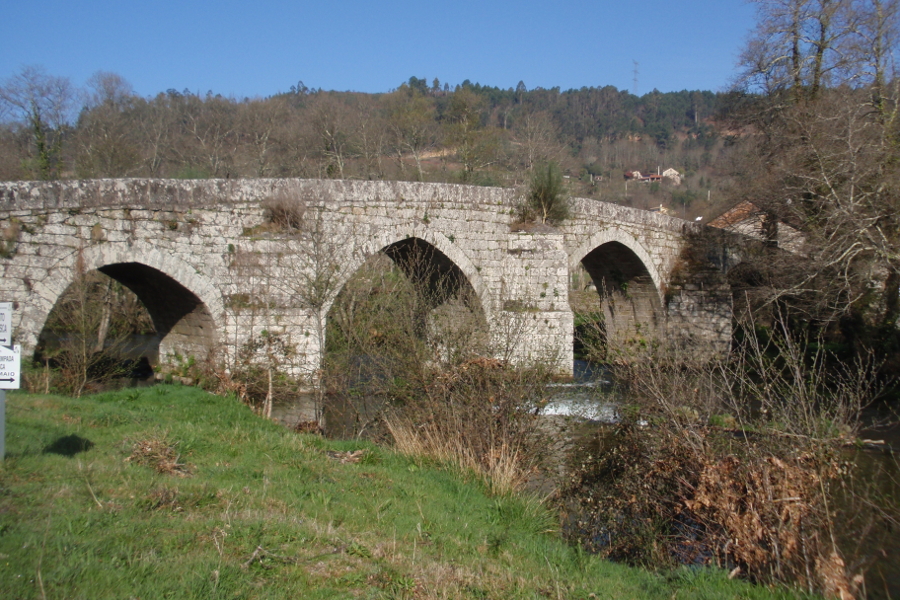 Puente de As Partidas
Between the towns of Salvaterra de Miño and Ponteareas you can follow the path of the Tea River, whose main interest lies on its majestic bridges, all of them of Roman origin, although they have suffered some modifications. Some examples are the ones of A Fillaboa, As Partidas, Os Remedios and Cernadela. A Roman road links these towns in the region of O Condado and Tui. To round off the day, you can visit a winery to taste some of the red or white wines under the Designation of Origin Rías Baixas.
On your way to the towns of Mondariz and Mondariz-Balneario you cannot miss the Sobroso Castle and its botanic path. You'd better have enough space in your camera because you won't stop taking pictures! The Troña hillfort, a strategic point in the area, is also a must.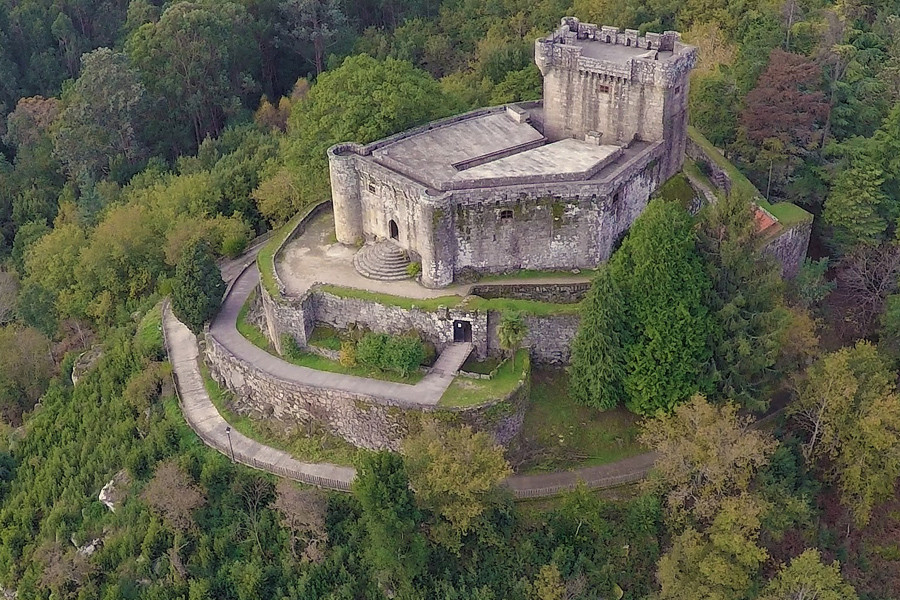 Castillo de Sobroso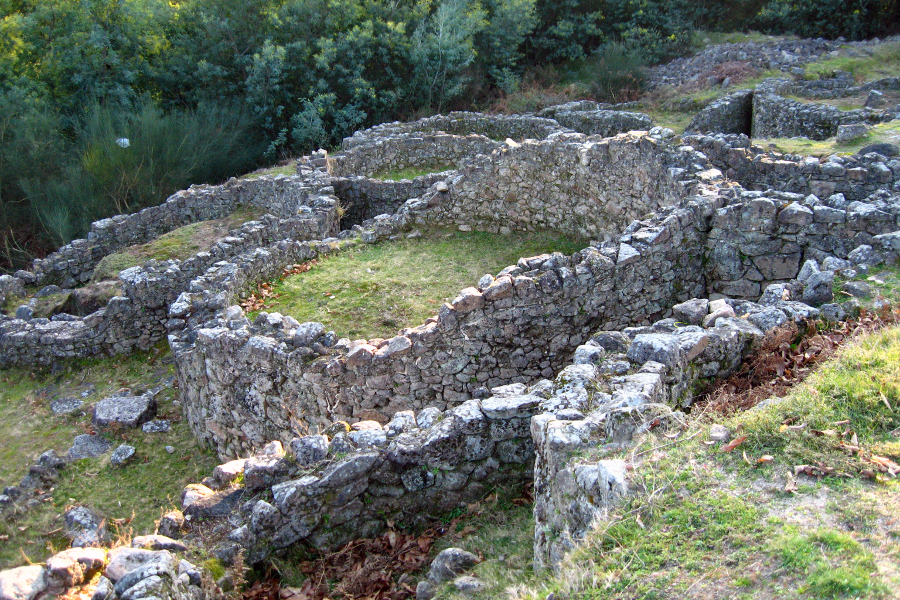 Castro de Trona
After admiring the colours of the autumn landscape, you can also enjoy the spring waters and, if you have the opportunity, taste the lamprey with bordelaise sauce. You can pair it with a Rías Baixas wine. Cheers!