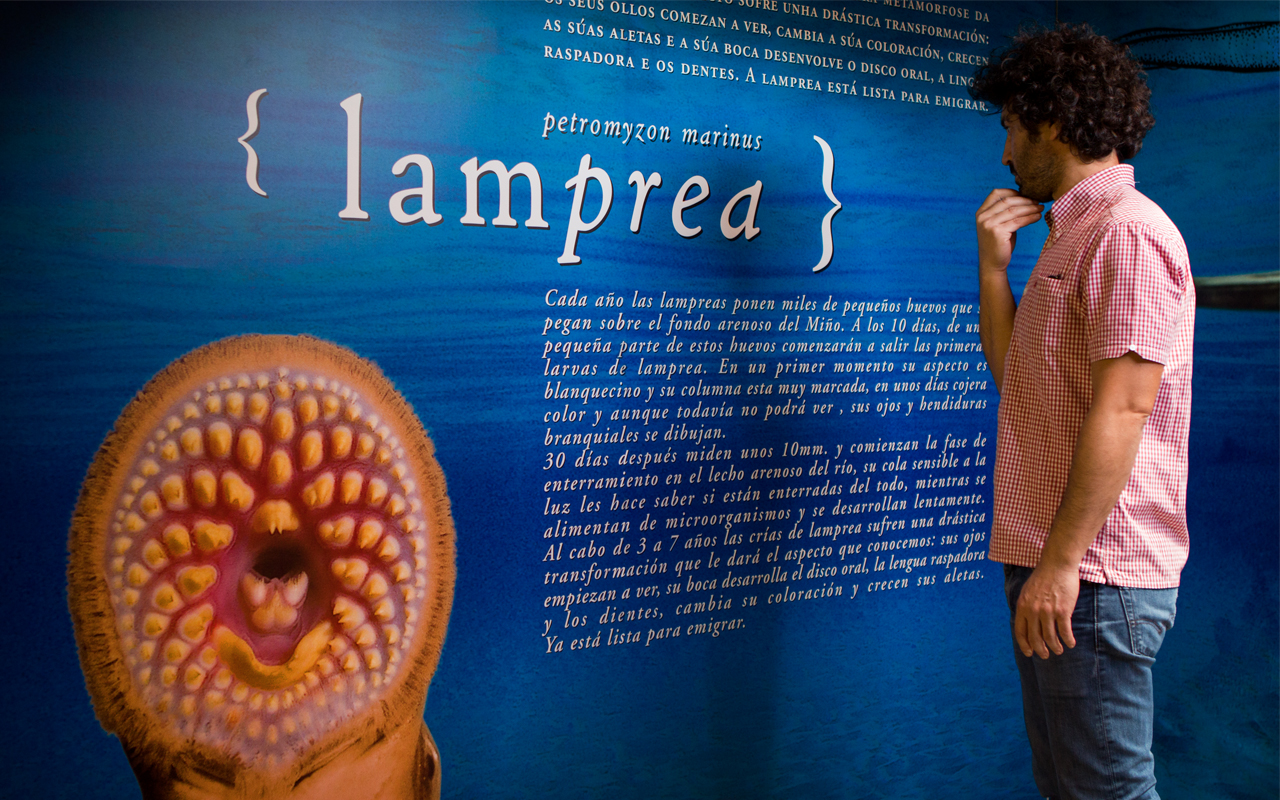 Ancestral fishing on the banks of the river Miño
The lamprey is a mysterious fish that has been caught in the River Miño since Roman times thanks to some constructions called pesqueiras that still exist today. This peculiar looking fish can be prepared in various ways (although the most well-known is "en su sangre" stewed in its own blood). In addition to its characteristic flavour, it is said that this fish also has aphrodisiac properties.
The lamprey travels through the ocean for several years before returning to the river where it was born. It swims against the strong river current, which is also what makes the Miño such an ideal place for practising certain tourist activities, such as hydrospeed, rafting, canoeing or kayaking in calmer waters like the A Frieira reservoir, Crecente, or in the lower course of the Miño, in Arbo, As Neves and Salvaterra de Miño.
This experience takes place on the banks of the most important river in Galicia, on its way through Rías Baixas, the River Miño.
From Crecente to Salvaterra de Miño you can enjoy the most beautiful river scenery characterising the inland areas of Rías Baixas.
Do not miss a visit to the pesqueiras, which is where the artisanal lamprey fishing process begins. From January to May, fishermen can be spotted improving their skills of fishing this ancestral species.
Why not try an exquisitely prepared and presented lamprey dish in a restaurant in Arbo (where the Lamprey Festival is held in April), or in As Neves. The dish is best sampled with a D.O. Rías Baixas wine, widely known as albariño, which is also produced in this inland area.
This experience also offers the chance to enjoy a stroll along the riverbank and the valley of the River Miño, observing the beautiful natural scenery as well as places such as A Fraga in Crecente, Almuiña and A Moreira in Arbo.