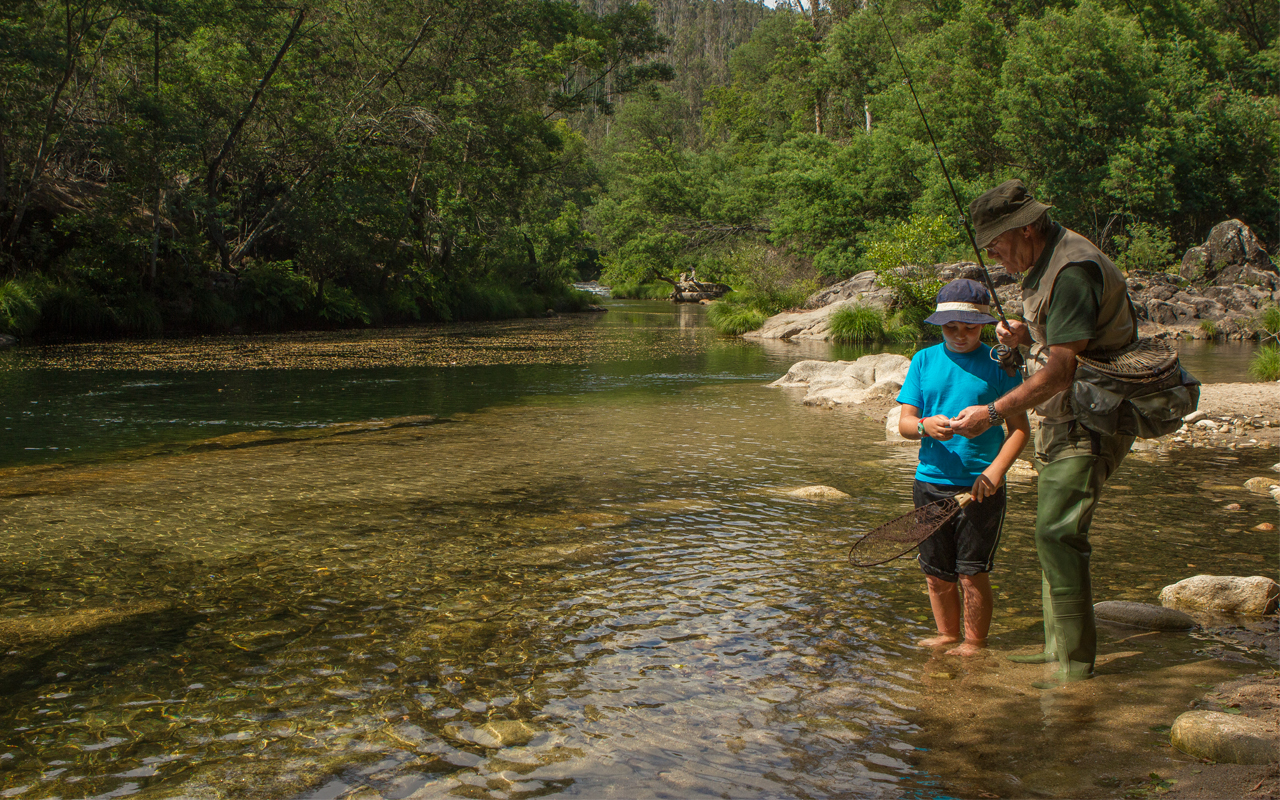 Hooking trout in the River Verdugo
If you like river fishing, the Rías Baixas offers a collection of activities combining fishing, nature, gastronomy, and culture. Proof of this is the almost fifty years of tradition of the Trout Festival in Ponte Caldelas.
---
Every May the village of Ponte Caldelas celebrates the Trout Festival, a weekend full of activities linked to this art. On the initiative of some trout lovers, the town became popular for the main fish of its river. In addition, the number of participants has increased over the last years.
An international fishing contest is held at the river beach of A Calzada, recently awarded the Blue Flag. The competition is followed by the media and an increasing number of people attending the event.
On Saturday and Sunday plates of trout are served while supplies last. They are prepared by the local restaurants in a place specially arranged for the event: the park next to the river. The cooking show, in which local chefs prepare delicious dishes using this product, is also very popular.
Curiously, a book on the Trout Festival is edited every year, including a report of the events, the rules of the fishing contest and the program of activities of the year. The importance and significance of the event is reflected by the presence of Álvaro Cunqueiro, Xosé Filgueira Valverde, Celso Emilio Ferreiro and Chano Piñeiro, among others, some of the personalities who have showed interest in this event.