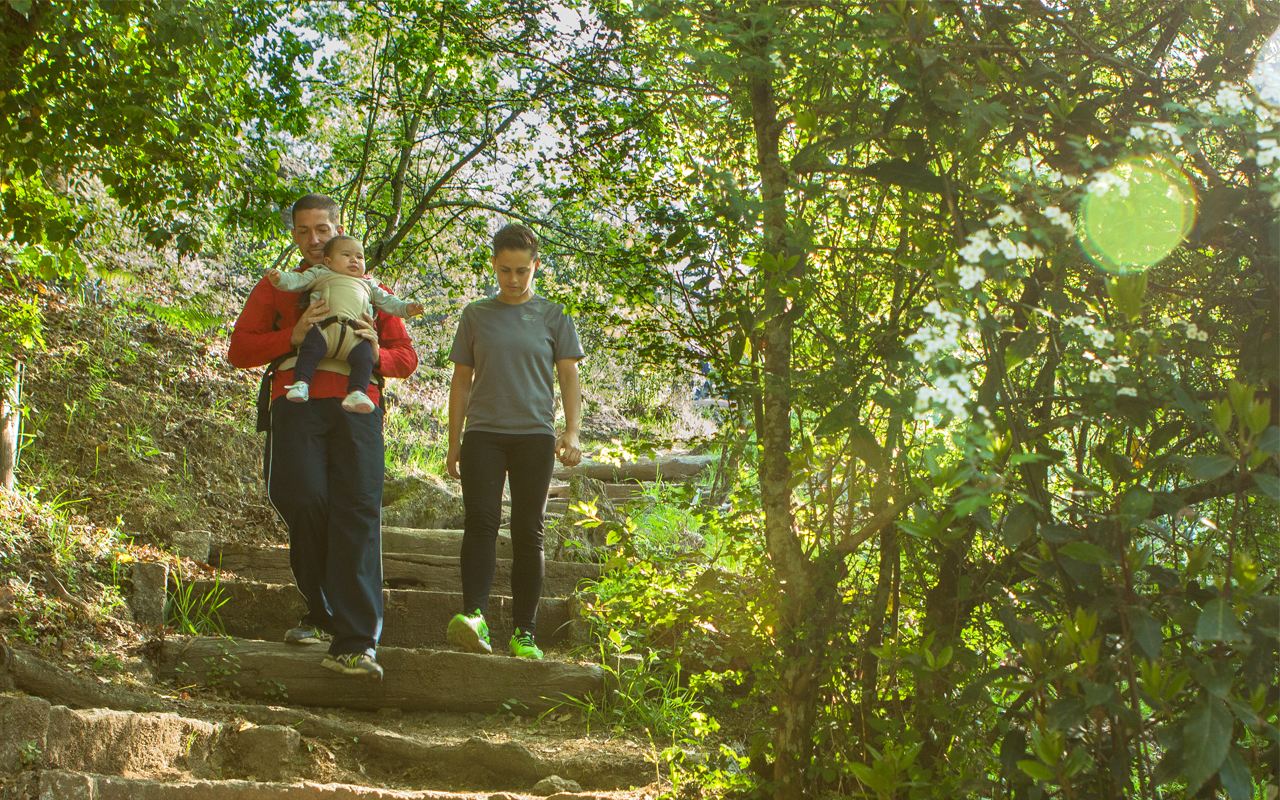 The mills of the past
This experience involves visiting the small natural area of the River Barosa, in Barro, formed by 17 mills that were created by our ancestors on a 30 metre long slope, taking advantage of the water to create a group of hydraulic constructions to grind grains such as oats, rye and corn.
---
All these mills have been restored, the area has been maintained, and a circular trail that passes over a few small bridges set up.
These constructions are located in a privileged spot on the Camino Portugués en route to Santiago de Compostela.
The waterfalls of the River Barosa are found within this area, and those of Segade are also nearby.
You can also visit traditional Galician mills in Meis, on the beautiful hiking trail 'Ruta da Pedra e da Auga' ('Stone and Water Trail').
In Poio we also have the A Freixa mills, which are part of the enchanting A Freixa hiking trail.
To the south of Rías Baixas, in O Rosal, it is possible to see the spectacular waterfalls of the mills.
Close to the River Miño and the famous lampreys, it is also possible to visit the mills of A Rocha in Arbo.