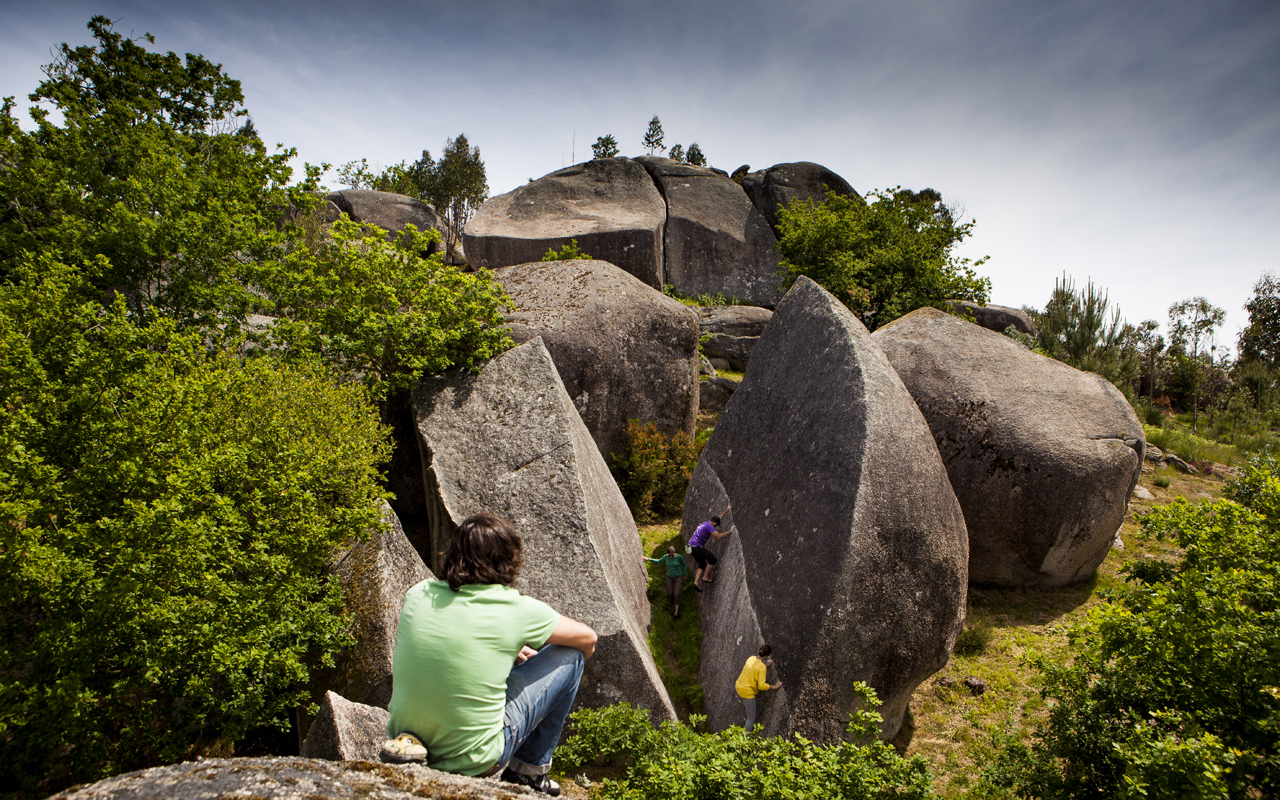 Rías Baixas from wall to wall
Tourism and sports have the power to arouse similar feelings. They put you to the test, you achieve your goals, you need training and planning to ensure your success and, best of all, they are addictive.
---
"Looking after yourself" is in vogue: as is demonstrated by the number of gymnasiums opened and fun runs organized, as well as by the large number of runners that can be seen in the streets and parks of the cities at any time of the day.
In spite of not having such a great impact on society, there have always been sport disciplines which, besides providing endorphins, bring us closer to our environment and allow us to see it in a different way. One of them is climbing.
So as to practice this sport you only need to wear comfortable and tight clothing, so as you can move properly with the harness, as well as comfortable footwear to be able to climb the wall without any problems and safely. You will also need to be accompanied by a group of people, like your friends or family, or even children, since this sport can be practiced from 6 years old onwards.
Whether you are a beginner or an experienced climber, you can find companies providing the services that best meet your needs.
They will put at your disposal the materials and human resources necessary for you to experience what is climbing to the top of an indoor climbing wall and then repeating the experience outdoors. The mountains in Silleda, O Porriño or Vigo as well as coastal areas, such as A Costa da Soavela, are some of the views you will take with you as a memory.