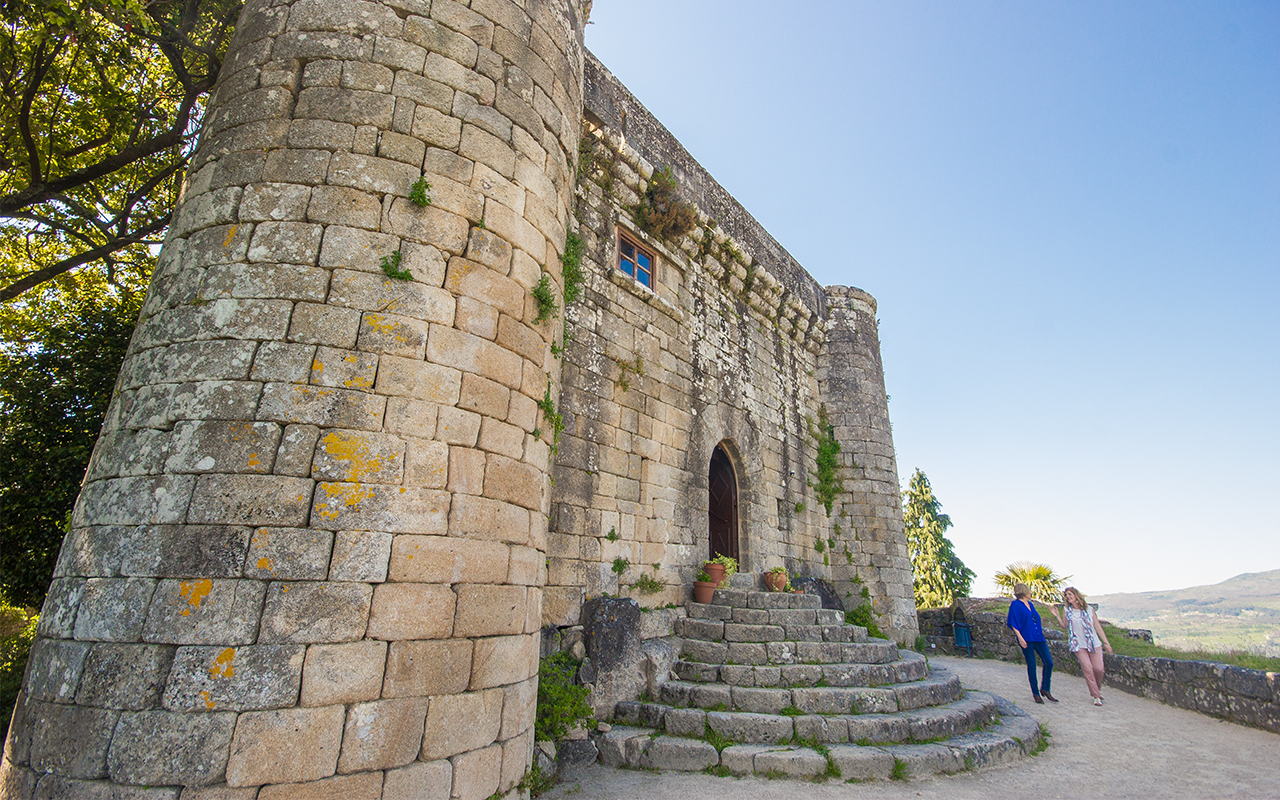 In the footsteps of "Doña Urraca"
This experience is set among a backdrop of dwellings where Doña Urraca, Queen of Galicia, León and Castile, resided in the early 12th century.
---
After her second marriage, she was involved in a series of battles for the crown with her sister Teresa and her son, some of which took place in the region of O Condado.
This route follows in her footsteps through places such as Sobroso Castle in Mondariz, where she was besieged after her second marriage by supporters of her son, the Count of Traba, and her half-sister, Teresa, although according to legend she managed to flee through a passageway to the River Tea. She was also present at the Muralla de Salvaterra do Miño (where there is a vaulted enclosure called the "caves of Doña Urraca" ), leading the attack together with Diego Xelmírez against her half-sister Teresa (Queen of Portugal).
It is also said that there was a tunnel crossing the Miño to Portugal, which was used by the Queen in her political and romantic escapades.
You can visit the scenes of Doña Urraca's eventful life, starting your travels at Sobroso Castle in Mondariz.
Next you can visit the River Tea and stroll along its bank, admiring the wine-growing valley and A Freixa beach in Ponteareas.
End your tour with a visit to the fortress in Salvaterra de Miño that dominates the passage of the river.
This itinerary can be combined with a viticultural experience, as it runs through the O Condado region. Every year, the grapes used to make the celebrated albariño wines (Designation of Origin Rías Baixas) are harvested here. The importance of O Condado's white wines dates back to the Middle Ages, when they were already being exported to other places in Europe. This is substantiated by numerous merchant documents from the time.
This experience can also be rounded off by indulging in the best-known and most historical mineral waters of Spain, at the Mondariz Spa.