The vineyards of the province of Pontevedra are scattered along the coast and on the valleys and hills by the rivers Miño, Ulla, Umia and Verdugo, creating a unique landscape in the world. Their grapes are used by the wineries in Rías Baixas to produce some of the most international renowned wines.
The best seafood is extracted and captured in the water and seabed of the winding Rías (coastal inlets) and in the open sea in the province of Pontevedra. Then, they are sold fresh in a fish market. In the countryside, the families and farming cooperatives and companies produce tasty meat and other products bearing the quality seal of this gastronomy and tourism destination.
Five designations of origin (wines 'Rías Baixas', mussels 'Mexillón de Galicia', the cheeses 'Queixo de Tetilla' and 'Queixo Arzúa-Ulloa', and the peppers 'Pementos de Herbón') and the thirteen Protected Geographical Indications of other star products of the cuisine of the province recognise the quality of the Rías Baixas products. Five restaurants bearing Michelin Stars and eight with Soles Repsol are good examples of the dishes prepared by the innovative chefs of this province, who offer a taste of the local cuisine.
As well as organising concerts by big bands and leisure activities, the Rías Baixas Festivals also serve to showcase the Rías Baixas cuisine. There, great chefs and artists cook together, next to the stages, to offer their dishes to the public, in a perfect combination of music and cuisine.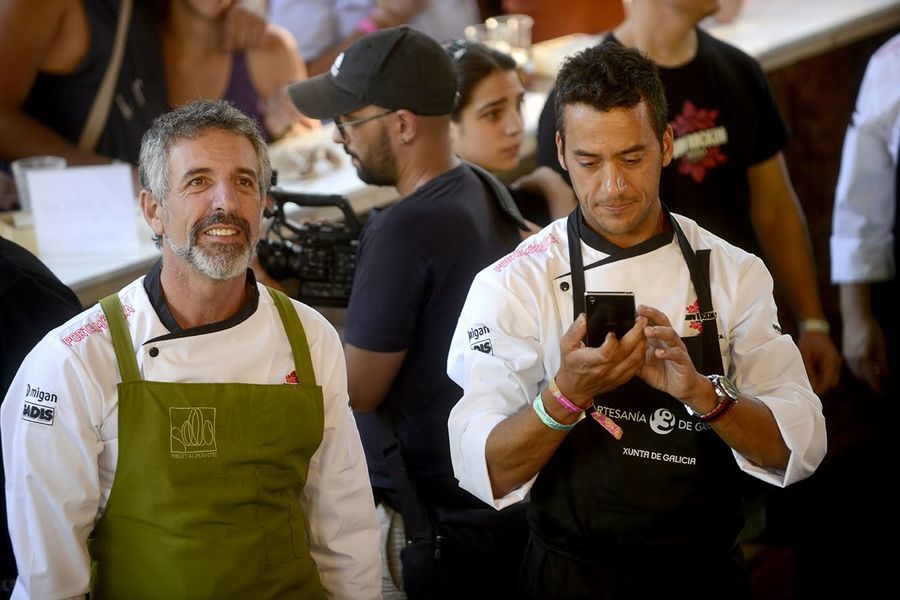 Pepe Solla and Yayo Daporta in the PortAmérica Festival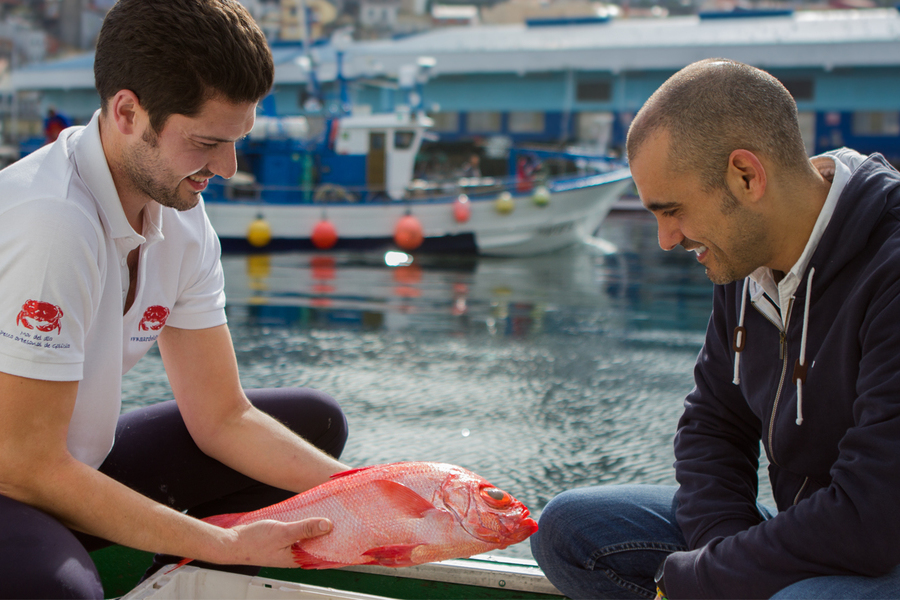 Rafa Centeno from Maruja Limón
Other events, such as the Salón Gourmet Etiqueta Negra and the Vigo Sea Fest, are the best venues to promote local food. Moreover, many people from all over the world attend the festivals of National and Galician Tourist Interest to taste the best dishes in Rías Baixas.
Immerse yourself in the Rías Baixas enogastronomy and live an unforgettable experience!