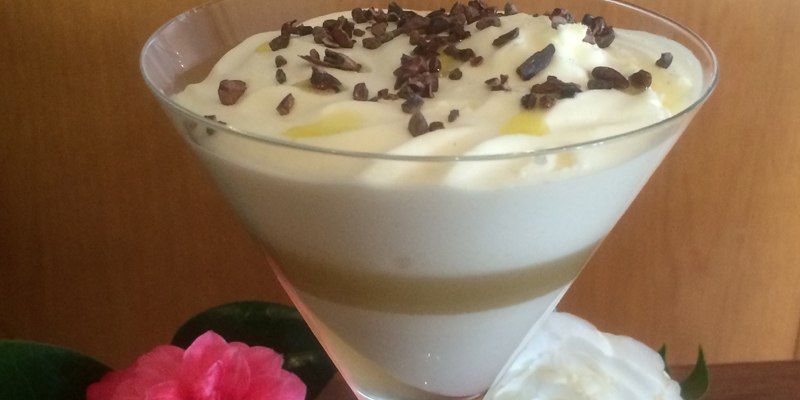 Lemon mousse, green camellia tea and cocoa beans
Green tea gelatine with semi-whipped cream, lemon juice and green tea infusion, dressed with camellia oil and cocoa beans.
Ingredients:
Lemon juice
Isinglass
Sugar
Cream
Green tea cold infusion
Cocoa beans
Preparation:
Heat 100 g lemon juice, and add the hydrated isinglass and the sugar. Mix the rest of the juice with the infusion and add the mixture of the isinglass and the lemon juice and let it cool. Prepare the semi-whipped cream. Mix everything and serve in a glass, adding first the green tea gelatine. Keep it in the fridge. Dress the dessert with a little bit of camellia oil and cocoa beans.