A jewlery box that have been brought from France or Portugal
You will find this pazo in the Salcedo parish, in Pontevedra. And its camellias will find you as well. Recently restored, the garden is a box with jewels such as Camellia japonica 'Prince Eugene Napoleon', which used to stroll along the streets of Pontevedra on the lapel of Antonio Odriozola's jacket, or the perfectly imbricated flowers of 'Federici', 'Fimbriata', 'Malvar' or 'Alba Plena'. Their specimens were introduced from different countries, especially from Portugal or France. Today they contribute to enhance the beauty of one of the magic species in As Rías Baixas.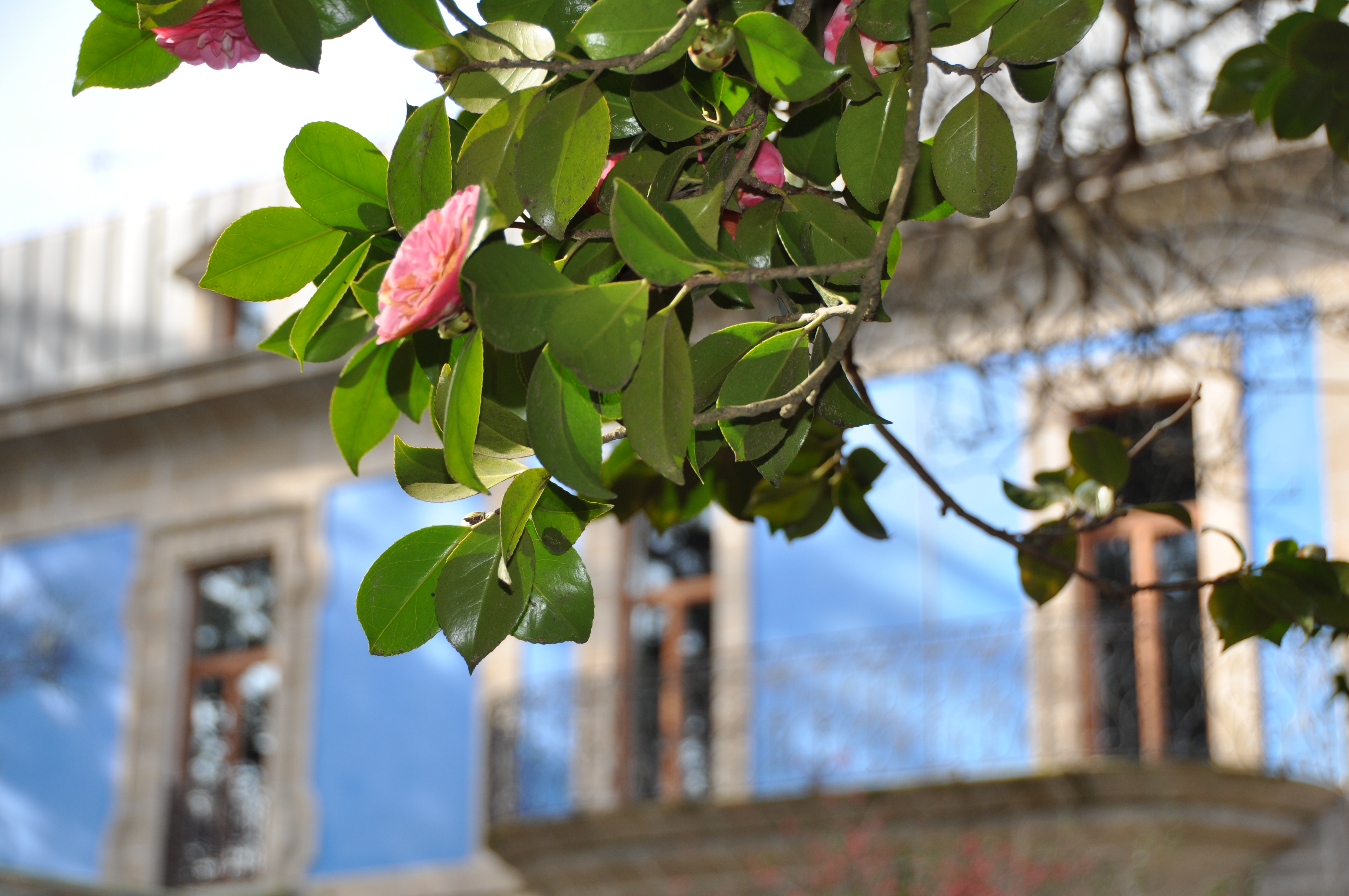 Among the camellias, conifers, magnolias or palms, Araucaria bidwillii, included in the Galician Catalogue of Singular Trees, stands out.
This space and its pazo, built by the archbishop Malvar at the end of the 18th century, has been since 1928 the headquarters of the Misión Biológica de Galicia, a research centre belonging to the Spanish National Research Council. According to the written references available about the garden, its original layout dates from the 19th century, but it was restored on several occasions. Its fountains, ponds, the granary house, the chapel –today a museum– or the arbour are the most important architectonic elements of the estate, which still preserves its original style. All provides the frame for a romantic experience in a space crowned by a 22-pillar hórreo (raised granary). The French-style balconies and chimneys of this baroque style pazo, which is very close to the town of Pontevedra, in As Rías Baixas, really stand out.