The footprints of the ancient inhabitants from As Rías Baixas, such as castros (pre-Roman hillfort settlements), rock engravings, dolmens and tumulus called mámoas, reach the coastal and inland towns of the province of Pontevedra. These remains are placed in beautiful settings and attract those who visit this destination.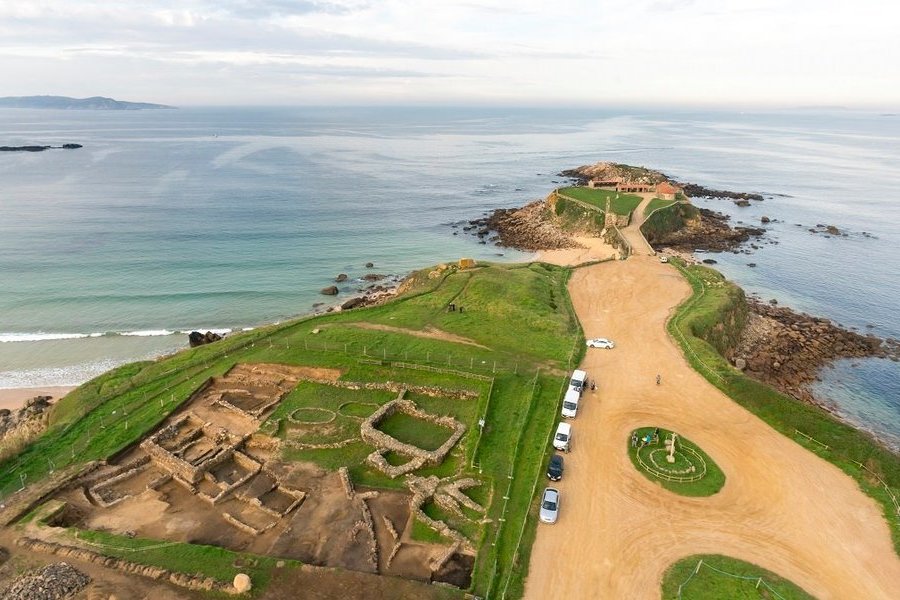 Settlement of A Lanzada
Fortified settlements located in extraordinary places like Santa Trega, with the Atlantic Ocean and the estuary of the Miño River at the foot, take travellers to pre-Roman times. In A Lanzada, also in a privileged location, there are vestiges from an old trade emporium with Mediterranean cultures. O Facho unfolds before us the grandeur of the renowned Cíes Islands. There, the castro from the Iron Age and the old sanctuary have a great history and offer a spectacular view.
Enigmatic petroglyphs like the one in Mogor, located next to an idyllic beach in Marín, or the ones in Campo Lameiro, the biggest concentration of open-air rock art in Europe, arouse curiosity about the meaning of these engravings. Territorial marks? Fertility rites? Astral representations? The doubt still remains. This evocative engravings are already part of the identity of this place and the landscape of As Rías Baixas.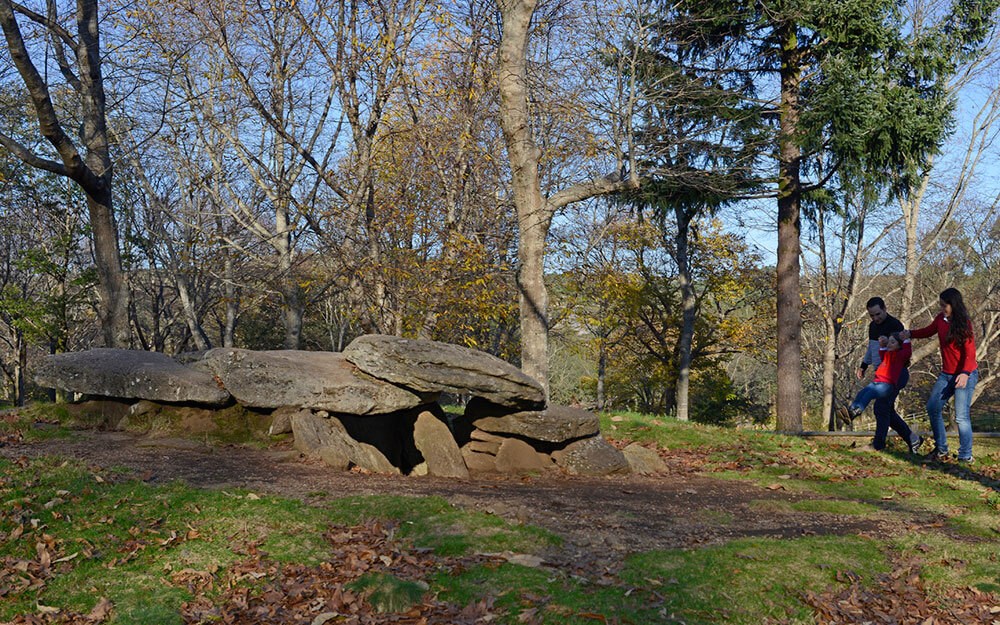 The funerary monuments , mámoas and dolmens, take us even farther away, to Neolithic times. They were built all over the mountains of the province more than five thousand years ago. Today they are still a mystery and they are perfect benchmarks to go on hiking routes through these rich and varied natural areas.
The archaeological centres of the province of Pontevedra disclose information about these monuments and take visitors to the past thanks to the valuable pieces retrieved from archaeological sites. The Museo de Pontevedra displays artefacts made of stone, bronze, iron, and ceramic that remained buried for centuries. The Parque Arqueolóxico de Campo Lameiro or the Museo Arqueolóxico de Santa Trega (Masat) in A Guarda uncover more about the culture, the society and the customs of the Gallaeci.
Visiting the archaeological heritage of the province is a unique experience where the history, the legend and the magic of the landscape coexist in perfect harmony.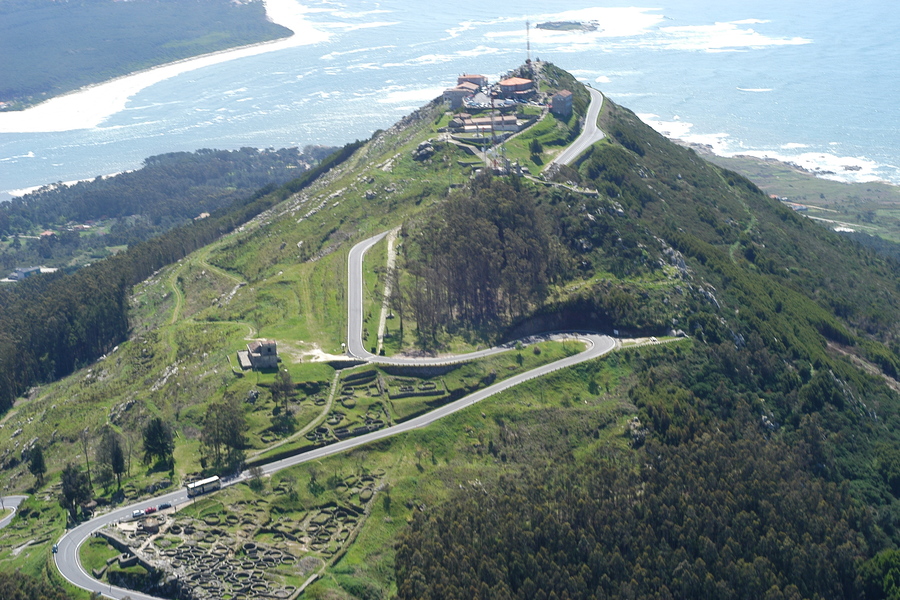 Castro of Santa Trega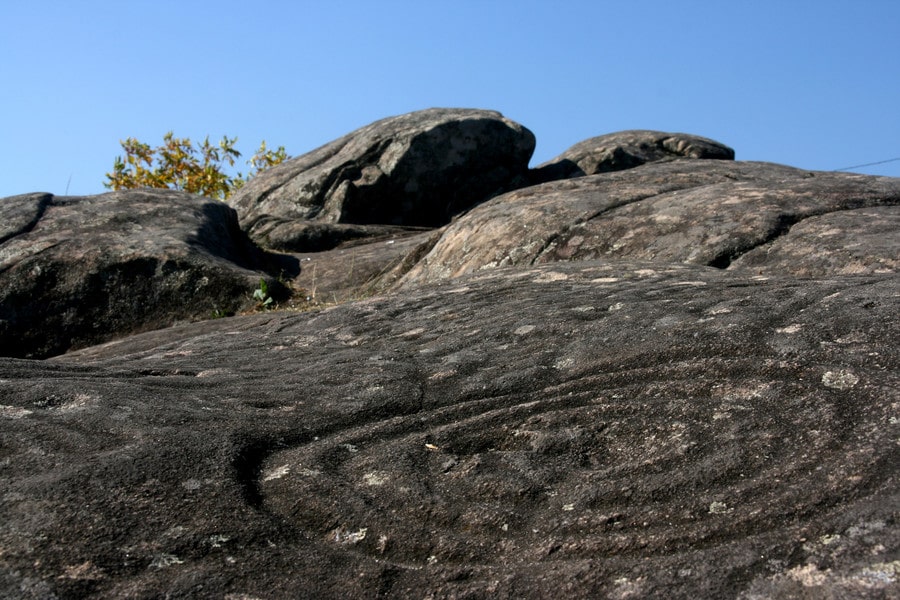 Petroglyphs in Mogor