O Seixo (In the towns of Forcarei, Cerdedo, A Lama)
The province of Pontevedra also boasts valuable inland treasures. A good example is the viewpoint in O Seixo, from where you can admire the towns of Forcarei, Cerdedo and A Lama. It is located in O Cando Mountains, a place with a great landscape value having wind turbines scattered through the area.
This magical area has a large number of burial mounds, menhirs, and stones with unusual shapes. It stands out the Porta do Alén or Portalén, a door to the world of the death, which is a group of fractured granite stones placed over a flat one, thus creating a lintel, whose origin is unknown.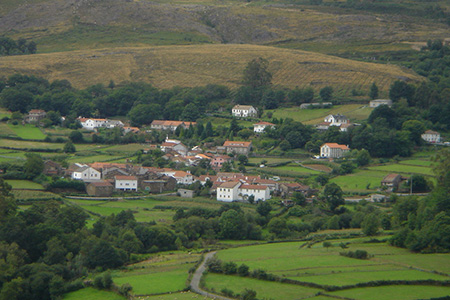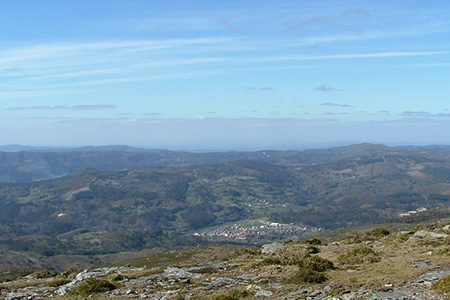 In O Seixo you can find the Porta do Alén, a megalithic monument considered by some as a door to the underworld
According to the legend, in this place, considered a temple to worship nature and the heavenly bodies and a window towards the underworld, you can contact the death and ask them what you need to know. You have to cross the Portalén from north to south and the wind will give you the answers. But, you must remember to go out the gate or you will be trapped in the world of Hades forever.
You can also visit the huge six-metre-high menhir, known as Marco do Vento, at the point where, according to tradition, the forces of the universe meet. Its origins are also unknown.