The thermal fountain of A Burga, Caldas de Reis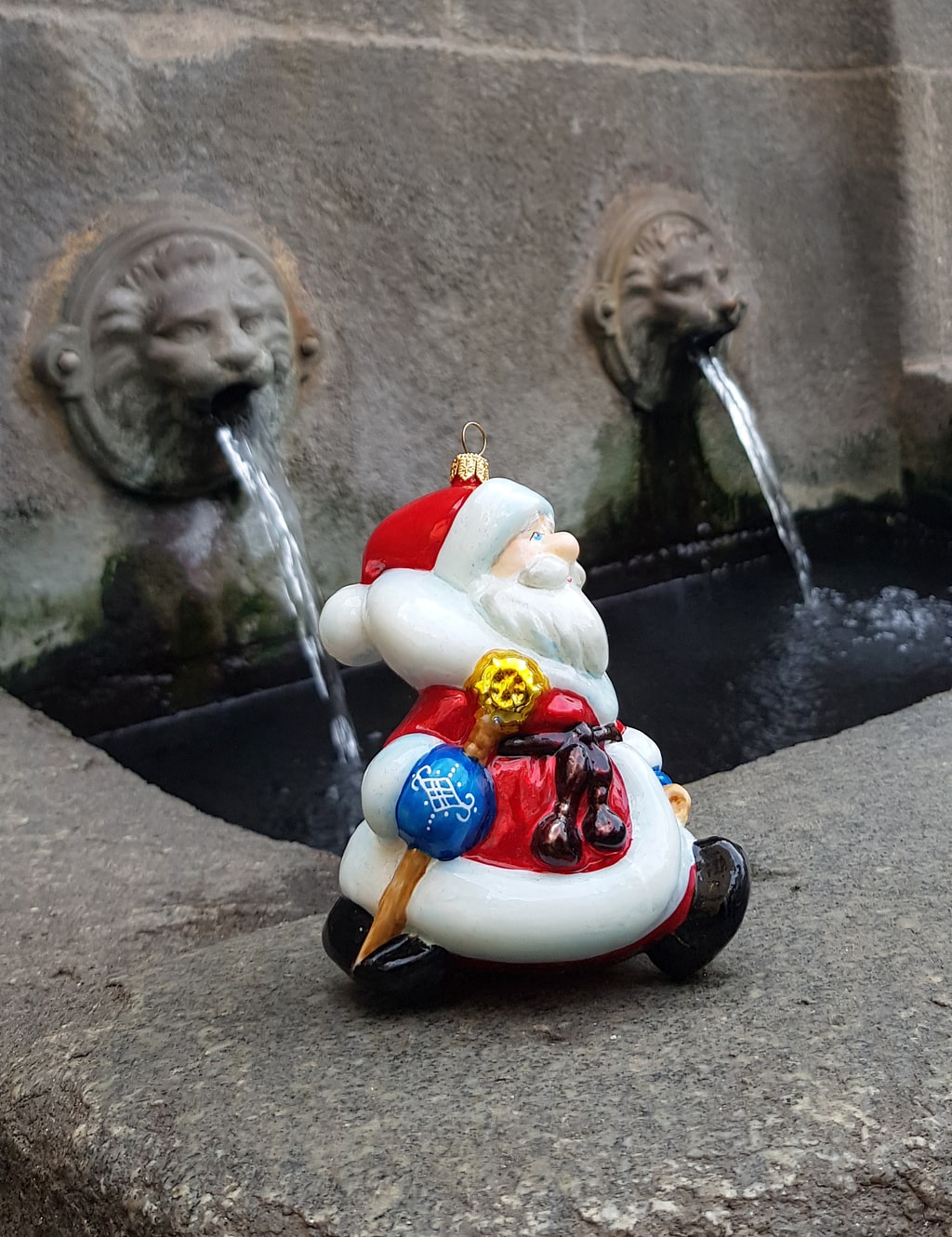 Ded Moroz
Komozja Family. Poland
Water springs up at 50 ºC from the mouth of the lions of the centenary thermal fountain of A Burga in Caldas de Reis. Pilgrims from all over the world stop in this spot on the Portuguese Way to rest and recover their strength to arrive to their destiny.
Caldas de Reis is a town renowned for its therapeutic waters and its thermal tradition since the Romans, who called it Aquis Celenis in reference to the Celeni. This pre-Roman settlement was located on the lands between the Lérez and the Ulla rivers. The Romans created the Roman road XIX, which centuries later was reconverted in a pilgrimage route to Santiago de Compostela.
This town has a lot of history since a great treasure from the Bronze Age was found there and, in the Late Middle Ages, the Germanic tribe of the Suebi named it episcopal see. In the 12th century the Queen Dona Urraca had in Caldas de Reis a fortified tower where she and her son, Alfonso VII of Leon and Castile, spent a lot of time; hence the name: Caldas de Rex.
The archbishop of Canterbury, Thomas Beckett, passed through this town during his pilgrimage to Santiago de Compostela. This is the reason why there is a church dedicated to him in the centre of this town. Caldas de Reis is part of the Way of Saint James and one of its points of reference is A Burga, which was built in 1881. Its water heals the pain of people coming from the south before starting the last stretch to Santiago de Compostela.