The forests and the wetlands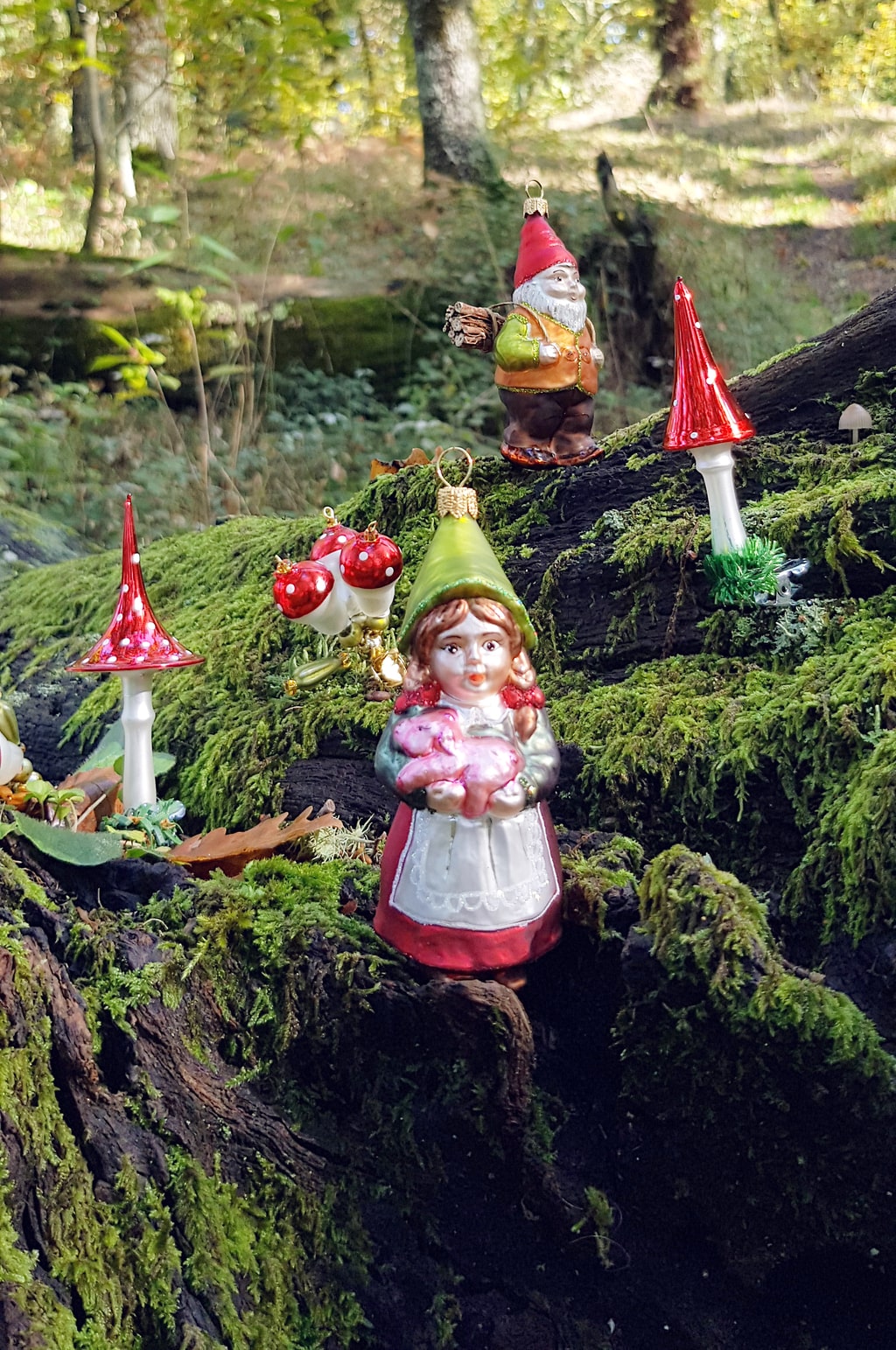 Funguses and gnomes
Guild of Artisans of Lauscha. Germany
Hanco. Austria
Rautis. Czech Republic
In As Rías Baixas there are magical groves with big chestnuts and oak trees, fairies and legends, elves and other magical creatures. There are cascades and oak and chestnut forest (fragas) such as the one of Catasós, linked to the house of Quiroga, where Emilia Pardo Bazán, married to an heir of the owners, spent a long time. This writer would be inspired by this place to create some of the chapters of Los pazos de Ulloa (The House of Ulloa).
The hills and forests in As Rías Baixas are a monument to the nature. They are verdant and have lush native vegetation. They are crossed by paths, and they have viewpoints, mills, churches and petroglyphs. They are amazing natural spaces with a splendid flora and they are inhabited by a wide range of fauna, such as Aloia Hill, O Candán Hills and Cotorredondo Park.
The wetlands of the province are also a great natural setting and a place for migrating birds to stop or feed. There are spaces such as the wonderful Umia-O Grove Intertidal Complex, at the foot of the isthmus of A Lanzada, or the estuary of the Miño River, which one can admire from the peak of Santa Trega Hill, close to the circular walls that used to be the houses of our ancestors.
Leaves cover the soil in autumn, green is mixed with copper colours and the sun rays go through the spaces between the trees of the forests in As Rías Baixas. That way a natural and mystique environment is created.