By the banks of the rivers
There are alder trees, willows, hazelnut trees, oak trees and ashes by the rivers. People who walk around the beautiful paths along the rivers can observe dragonflies, stag beetles, small owls and dark-green lizards. The rivers are full of salmons, trouts, lampreys and European eels. Along them there are also ancient mills.
The Miño River enters in the province of Pontevedra through the town of Crecente and divides Spain from the north of Portugal. Towers, pazos and fortresses guard its way to A Guarda, where it reaches the Atlantic Ocean. Santa Trega outlooks the mouth of the Miño River, which is the perfect habitat for a great variety of fauna.
To the south, the biggest river in Galicia, the Miño, reaches lands of vineyards. To the north, the Ulla River also reaches regions of vineyards, Deza and Tabeirós-Terra de Montes, and ends in Catoira. There the fortress Torres de Oeste has witnessed the Viking invasions. Legend says that the rowboat with the remains of the Apostle Saint James passed through this place until reaching the town of Padrón.
The Lérez River starts in O Candán Hills and finishes in Pontevedra, where it passes through the open-air museum Illa das Esculturas. The Verdugo River starts in Forcarei and in its path there are stunning spots like Ponte Caldelas, a place surrounded by nature and with a river beach, A Calzada, where one can swim and enjoy the landscape in a summer day.
Umia, Tea, Deza, Toxa, Barosa, Loura… A lot of rivers and streams, each of them unique, pass through the province of Pontevedra.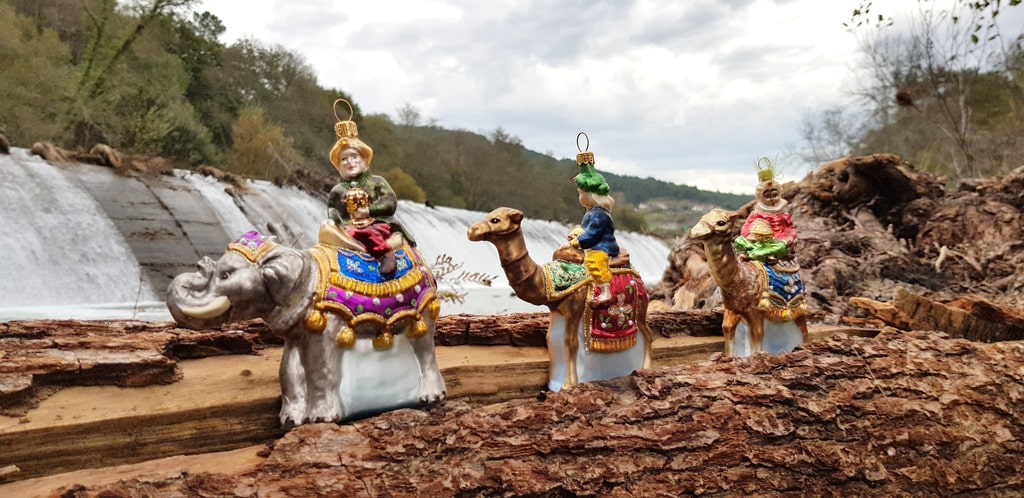 Reis Magos, Hanco, Austria