Melide is a sandy area where one can sit to admire the beauty of the islands of the Gods, the Cíes Islands, and the waves reaching the seashore. It is a beach surrounded by dunes and pine forests and it is flanked by three lighthouses, each with their own identity: Punta Subrido, Punta Robaleira and Cabo Home.
There is a path over the cliffs of Costa da Vela that leads to this idyllic beach. Big merchant ships, fishing and sailing boats, and the biggest ocean liners sail these waters. In the past, the pirates commanded by Drake also sailed here in the search of valuable treasures in As Rías Baixas. This natural place, barely altered by humans, has a wide range of aquatic and terrestrial species.
From O Facho Hill, ancient pre-Roman settlement and Roman sanctuary, one can admire Costa da Vela, Cabo Home, Melide Beach and the Cíes Islands. On the slope of the hill, near its peak, there is an archaeological site with the remains of the ancient circular houses called castros.
The sunset behind the Cíes Islands is one of the most beautiful in As Rías Baixas. Melide has not changed over time and it is a peaceful spot. The three lighthouses guide the boats at nights.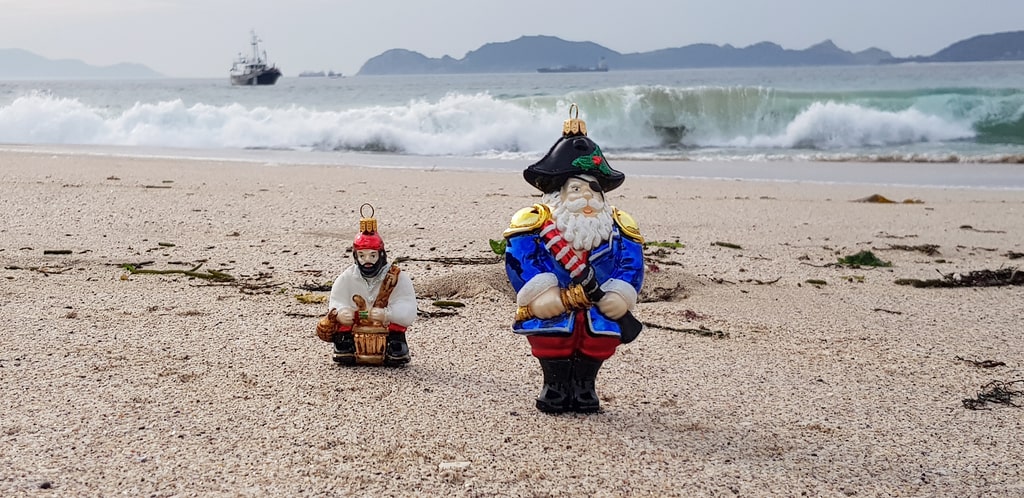 Pirate, Max Glass-Kowalski Family Co, Poland