A Leña Square, Pontevedra
In the past, the firewood (leña in the Galician language) used in the wood cook stoves in the houses of Pontevedra was sold in one of the most beautiful squares of the town. A Leña Square is surrounded by beautiful traditional houses of the historic centre, and in its centre there is a centenary transept. This square is one of the most photographed of this historic centre, and it has turned into a place for appetisers, wine and food in a lively environment, just like the adjacent streets.
This square is a meeting place for the inhabitants of Pontevedra, but also a must stop for tourists attracted to its charm. There are also two manor houses from the 18th century that are part of the Museum of Pontevedra.
One is the building Castro Monteagudo, first headquarters of the cultural institution after its creation in 1927. The other is the pazo García Flórez, connected to the former by a bridge. Nearby, there is also the building Fernández López, also part of the museum.
The square is one of the most renowned places of the town of Pontevedra and is a perfect example of the historic centre, which is full of history and it has squares with beautiful names such as A Leña, A Verdura, A Estrela or A Ferrería.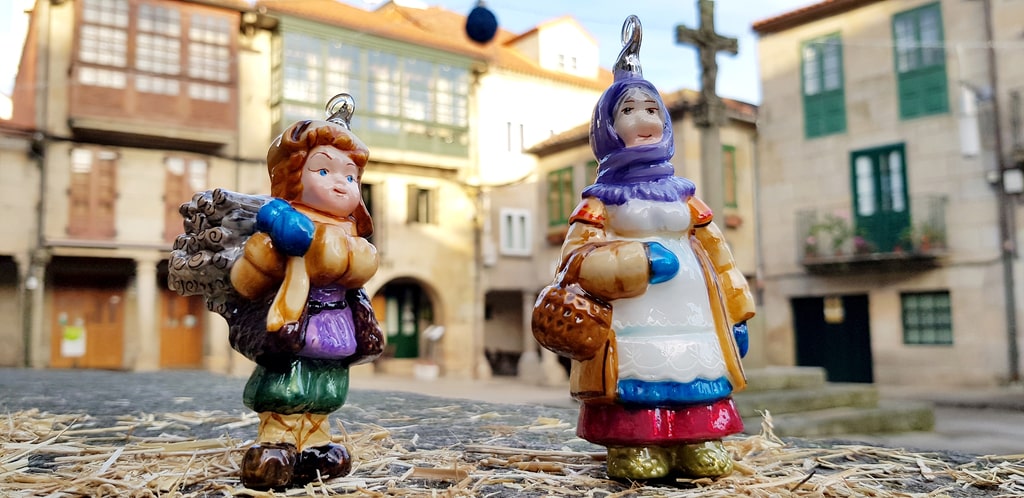 Child and grandmother, Komozja Family, Poland