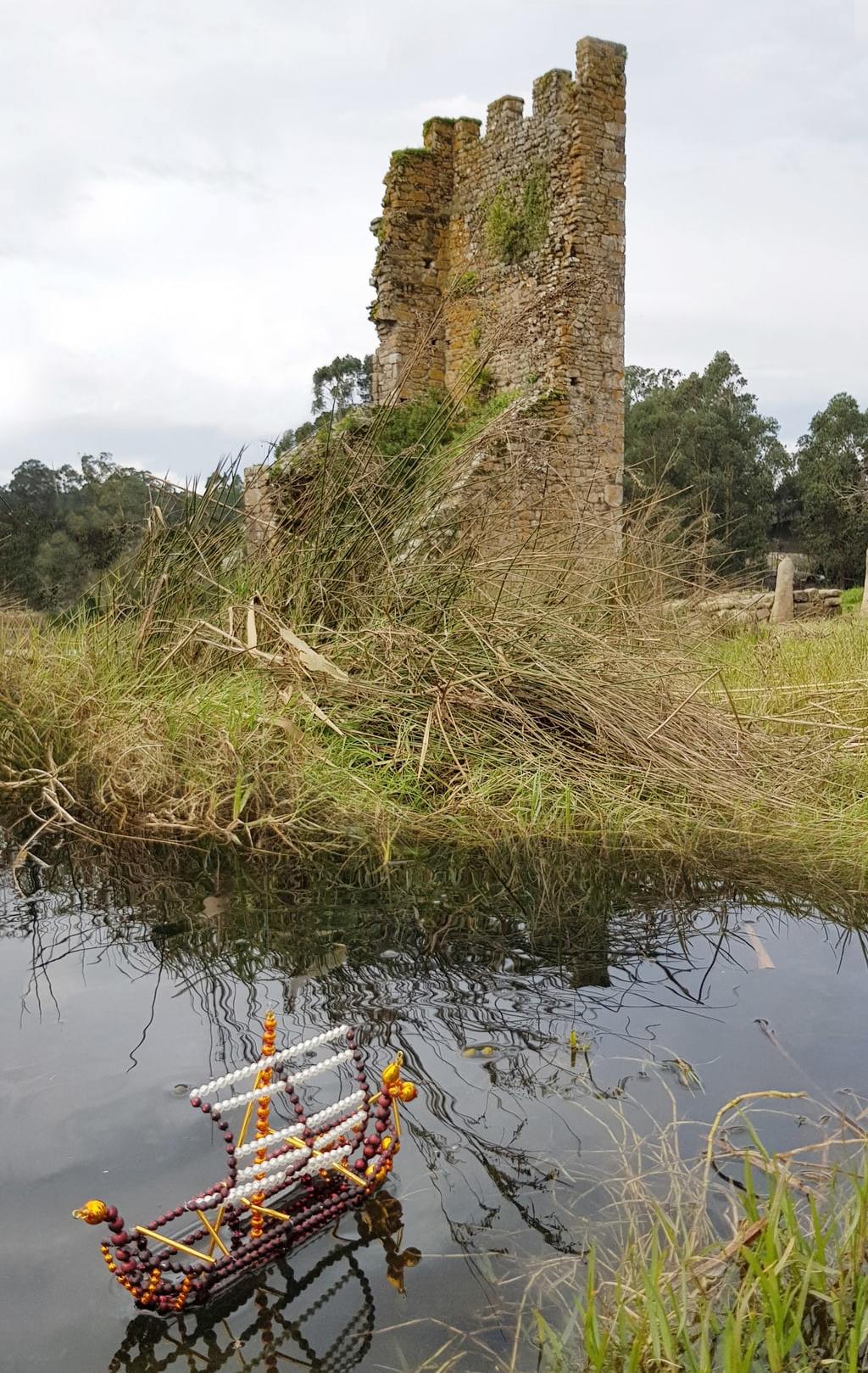 Drakkar, Rautis, Czech Republic
The Vikings' drakkars entered the inlet Ría de Arousa and sailed the Ulla River to sack Santiago de Compostela. In the 10th and 11th centuries this Nordic enemy was a nightmare for the inhabitants of the province of Pontevedra. The Vikings were armed with spears and machetes and handled them skilfully. They used fast boats and when they reached a place, they ravaged it.
The remains of the fortress Torres de Oeste, in Catoira, is witness of the Vikings' invasions. In 1024 Afonso V gave to the church the land where they were erected to defend the territory from the attacks. During that time the Viking commander Ulf, known as The Galician, besieged the province. Its aim was to conquer Jakobsland (Santiago de Compostela). For two decades there were several attacks carried out by him. He also sacked the inlet Ría de Vigo.
The bishop Cresconius reinforced the fortress and ordered the construction of a chapel in honour of the Apostle Saint James. This work would continue with his successors, Diego Peláez and Diego Xelmírez. In the end, the fortress was made up of seven towers.
Today, a great festival of International Tourist Interest takes place here the first Sunday of August. Nowadays, Vikings do not come to Catoira in their drakkars to conquer Jackobsland, but to have fun.