A Saleta, a journey through different continents
Camellias that show a wide variety of shapes, sizes, fragrances and colours
The chapel, devoted to Our Lady of La Salette, gives the name to this private pazo, located in the municipality of Meis, in Pontevedra. Little sun is needed to fill this place with light. The camellia starts to bloom at the end of autumn, and then the show starts… Varieties such as ´Debutante´, ´Dr. Tinsley´, ´Lavinia Maggi´ or ´Mathotiana Alba´, of Camellia japonica, ´Jean May´ and ´Narumigata´, of Camellia sasanqua, 'Mandalay Queen', 'Royalty' and 'Valentine Day', of Camellia reticulata, ´Debbie´, ´George Blandford´, ´JC Williams´, ´Philippa Forward´ and ´St. Ewe´, of Camellia x williamsii, 'Interval', of Camellia hybrid, ´Kanjiro´, of Camellia hiemalis, ´Fragrant Pink´, of Camellia rusticana, or specimens of Camellia vernalis and Camellia nitidissima are the main characters. But they are not alone, not at all. Different shapes, sizes and colours are scattered all over the place.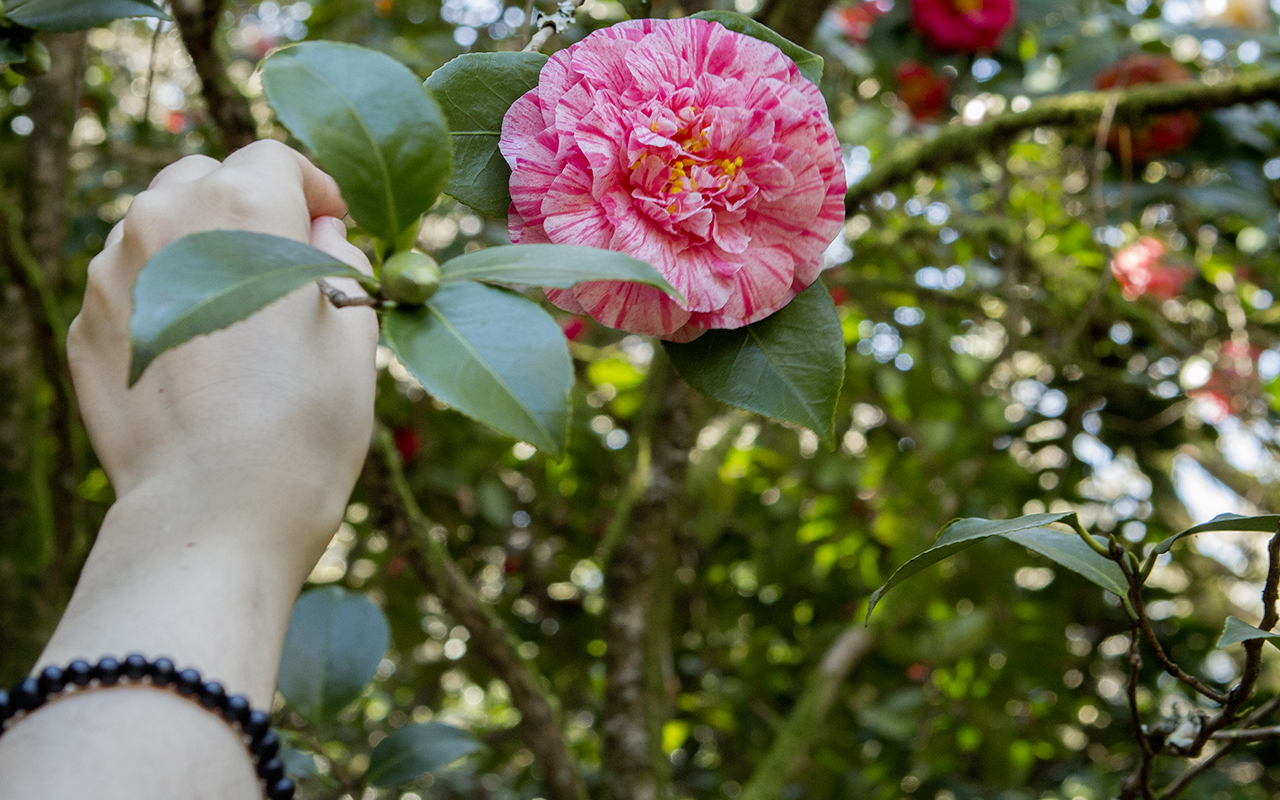 In this garden, oaks and cork oaks grow next to eastern species, such as rhododendrons or azaleas. They are also surrounded by proteaceous and myrtaceous species from Australia or by ericaceous species from South Africa, creating one of the most special gardens in the province of Pontevedra, which is also very close to As Rías Baixas.
But the variety of colours during winter is undoubtedly given by more than 200 camellia cultivars growing in the garden. Their petals enhance the beauty of the chapel, hórreo (raised granary), pazo, pigeon house, oak wood, pond and Australian jungle.