Soutomaior Castle has witnessed important battles in history and from it Pedro Madruga domineered his lands. He was a noble with an eventful life who rebuilt the fortress that had been destroyed by the Galician peasant brotherhood during the Irmandiño Revolts.
From there, the noble ruled the province and the north of Portugal. He also played an important role in the War of Succession for the Crown of Castile. During this war he was a supporter of Joanna of Trastámara, who lost her right to the throne against Isabella the Catholic.
This majestic fortress had periods of splendour and decline. The writer María Vinyals was born there in the last decades of the 19th century, when the Marqués and Marquesa de la Vega de Armijo turned the castle into a neo-Gothic palace, in which the ladies' gallery stands out. Legend says that there is a ghost wandering around the castle called The Alemanote.
According to María Vinyals, the ghost, of German origin, had been tutor of the nephew of the former owner of the castle. In his basements he had invented a powerful chemical weapon which could give the win to Germany in the World War I. However, one day he went horseback riding and died from a fall. A guest was asked to destroy the laboratory.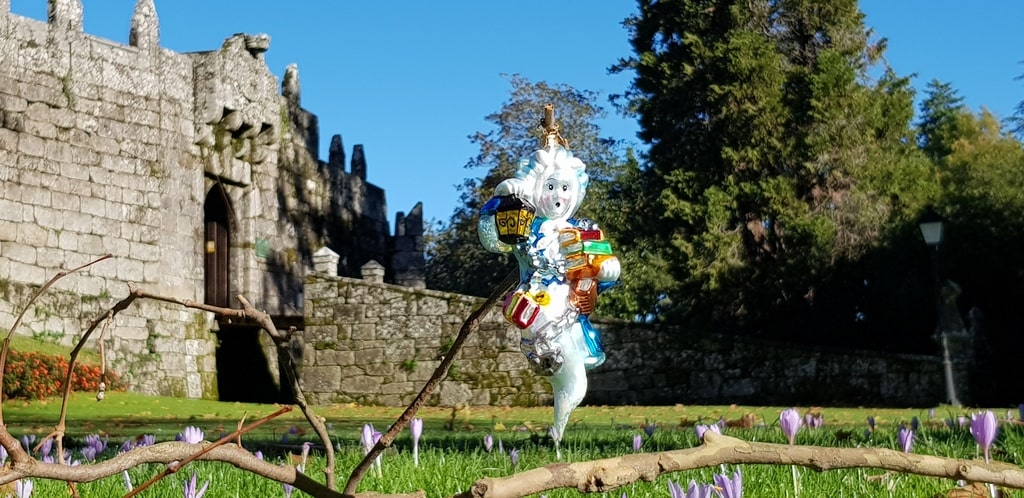 Ghost, Christopher Radko, USA