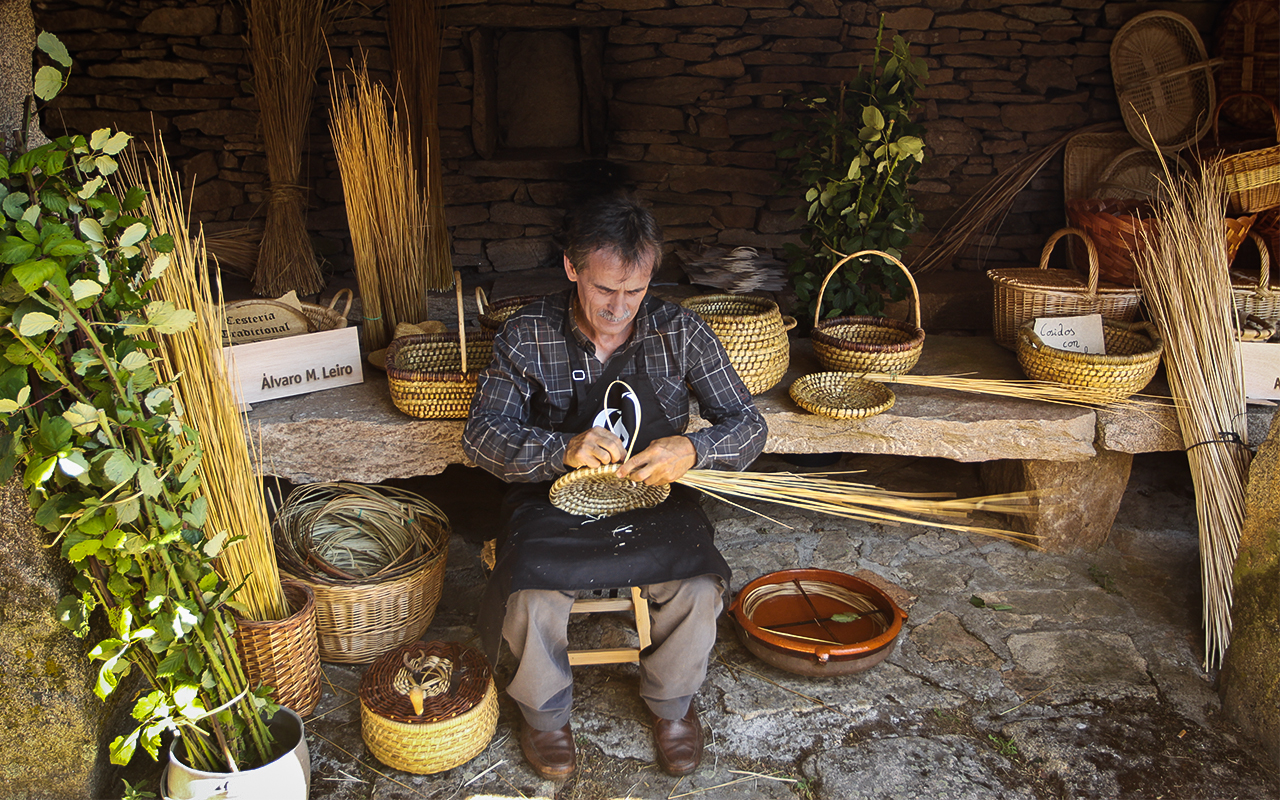 Medieval trade
The buildings constructed by merchants for their commercial activities in the 18th century are known as pendellos.
They comprise different-sized buildings, with benches and counters inside for bartering. Cabins were also constructed to store tools and merchandise, although at times these also served as lodgings. This collection of architectural gems is unique for its well-preserved condition and for being a medieval market in an urban centre.
The history of this medieval market goes back to before the 18th century, since the "Feria del 12" – so called for being held on the 12th day of each month – used to take place in O Farelo. It wasn't until the 18th century that it moved to the urban centre, thus triggering the construction of the pendellos.
The pendellos in Agolada were declared Monuments of Historical and Artistic Interest in 1985.
August sees the celebration of the Mostra de Artesanía (craft show) and the Medieval Festival of Agolada, bringing back to life the splendour of these constructions.