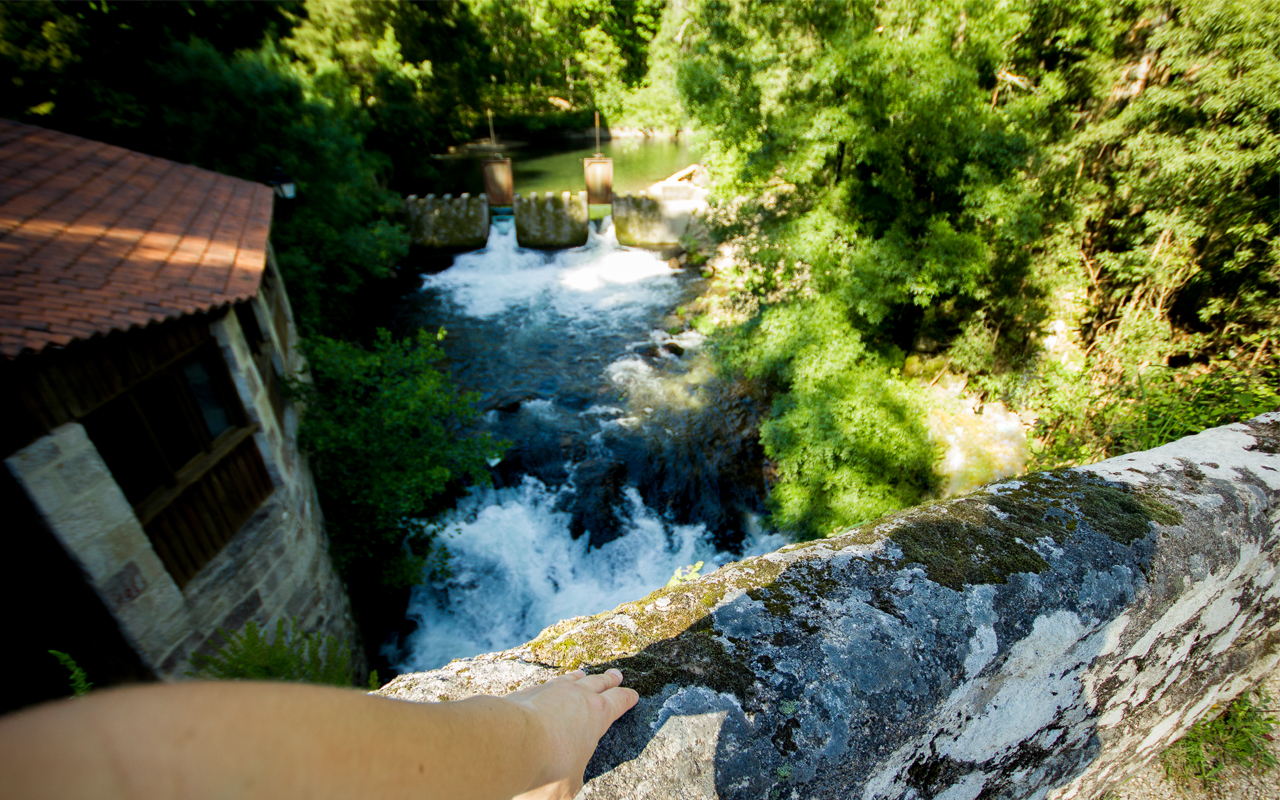 The roar of battle in the Rías Baixas
One of the most emblematic battlegrounds was on the banks of the River Verdugo, where a range of conflicts took place in different periods – and which still endure in popular imagination. For example, battles were fought at Ponte Sampaio and Ponte Caldelas which freed Galicia from the French during the War of Independence, thus turning it into the first Spanish territory to be liberated.
Another famous battle site is the Castle of Soutomaior, cradle of another notorious fighter, Pedro Madruga.
As well as the aforementioned Battle of Ponte Sampaio, there was also the notorious Battle of Rande, in which French and Spanish fighters faced the English and Dutch during the War of the Spanish Succession at the mouth of the River Verdugo in the San Simón Bay.
This experience takes you from Ponte Caldelas to the cove of San Simón, in a trip that runs from inland Galicia to the ría.
These battles run like a red thread through our journey, taking us to each of the different attractions that are open to visitors in the local area.
Starting out at Ponte Caldelas, you can visit the River Verdugo and the bridge where the battle took place. This area is notable for the leisure activities that are practised in and around the river, such as fishing, the Trout Festival, and the river beach of A Calzada.
On the descent, you will come to Soutomaior Castle, one of the grandest monuments in the Rías Baixas. It was home to the renowned Pedro Madruga and subject to attacks by the Irmandiños.
Do not forget to take a pleasant stroll through its beautiful gardens, home to a multitude of plants. The camellias are particularly noteworthy as the symbolic flower of Rías Baixas – one of the best places in the world for cultivating this delicate flower outdoors.
In the Bay of San Simón, site of the famous Battle of Rande and where Jules Verne's Nautilus arrived in the book Twenty Thousand Leagues Under the Sea, you can admire one of the most stunning landscapes in Galicia - with the Rande bridge in the background, and the island of San Simón in the foreground.
Other scenes of war in the Rías Baixas featuring the towers, castles and fortresses from north to south include:
The Torres do Oeste in Catoira, the remains of the castle built at the order of Alfonso III to prevent Viking attacks.
In Mondariz, Sobroso Castle (12th century) saw battles waged between supporters of the Queen of Castile, Doña Urraca, and her son, the future Alfonso VII, as do the city walls of Salvaterra de Miño.
The fortress in Baiona bears testament to the conquest of the village by Julius Caesar in 60 BC.