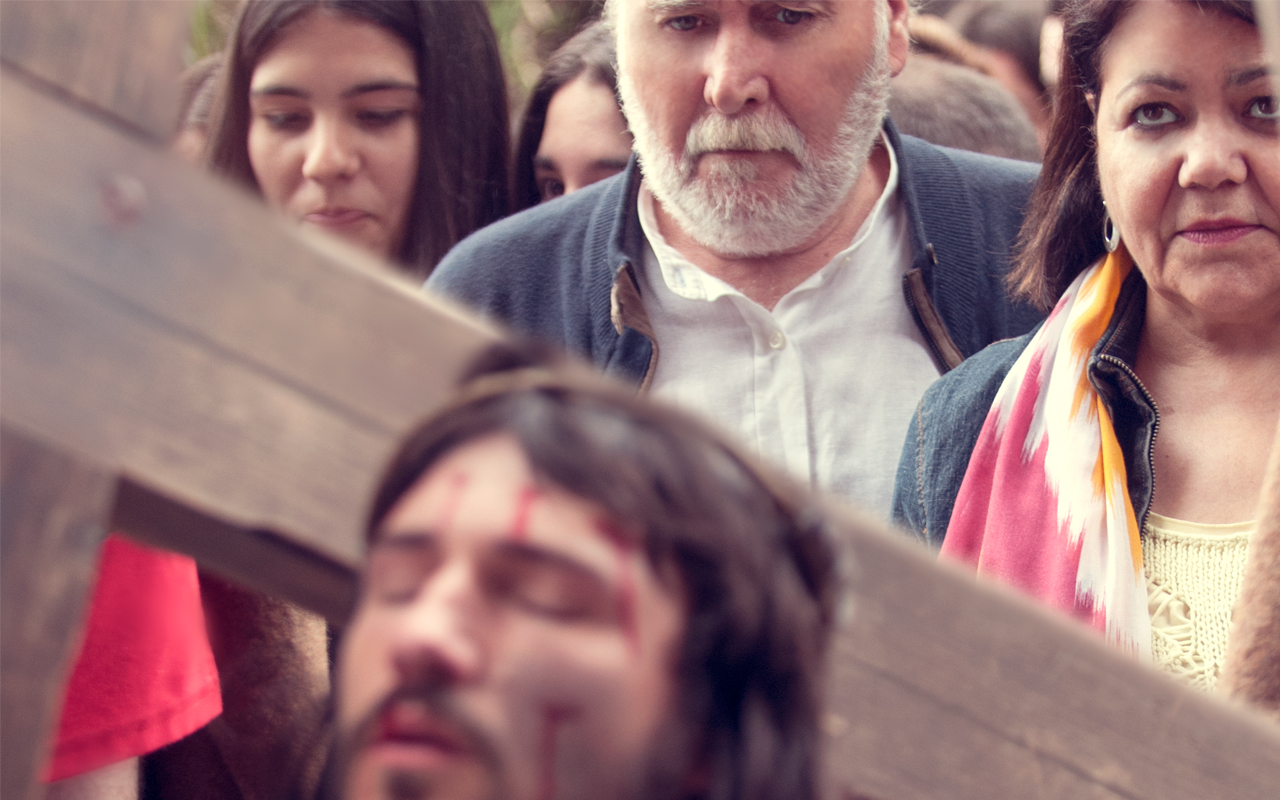 Relive the Passion of the Christ
This town hosts one of the most unique festivals of Galician Tourist Interest of this time of the year. The recreation of scenes of the Passion of Christ, of an amazing realism, has become one of the most awaited events in Rías Baixas.
---
Those who visit the parish of Paradela participate in the fervour of the nearly 900 people who live here. Both locals and visitors are spectators of the scenes played by non-professional actors and actresses, the neighbours themselves that, for a week, are committed to the staging of the Passion.
It is believed that the celebration of the Holy Week in Paradela dates back to the 16th or 17th centuries, but in the 18th century, when an articulated figure was bought, theatrical performances started. In the beginning, the church was the setting of the play, but from 1900 onwards the play took place outside. True to the script and to the original costumes, the scenes are a really faithful representation of events and thus valued by the people attending each year.
Apart from the church, Mount A Croa is a place of celebration that can be visited all year round. 500 meters away from the church, this mount, which was once a granite quarry, is the setting for the crucifixion, un-nailing and death of Jesus and offers a vision very similar to that of the Mount of Calvary.