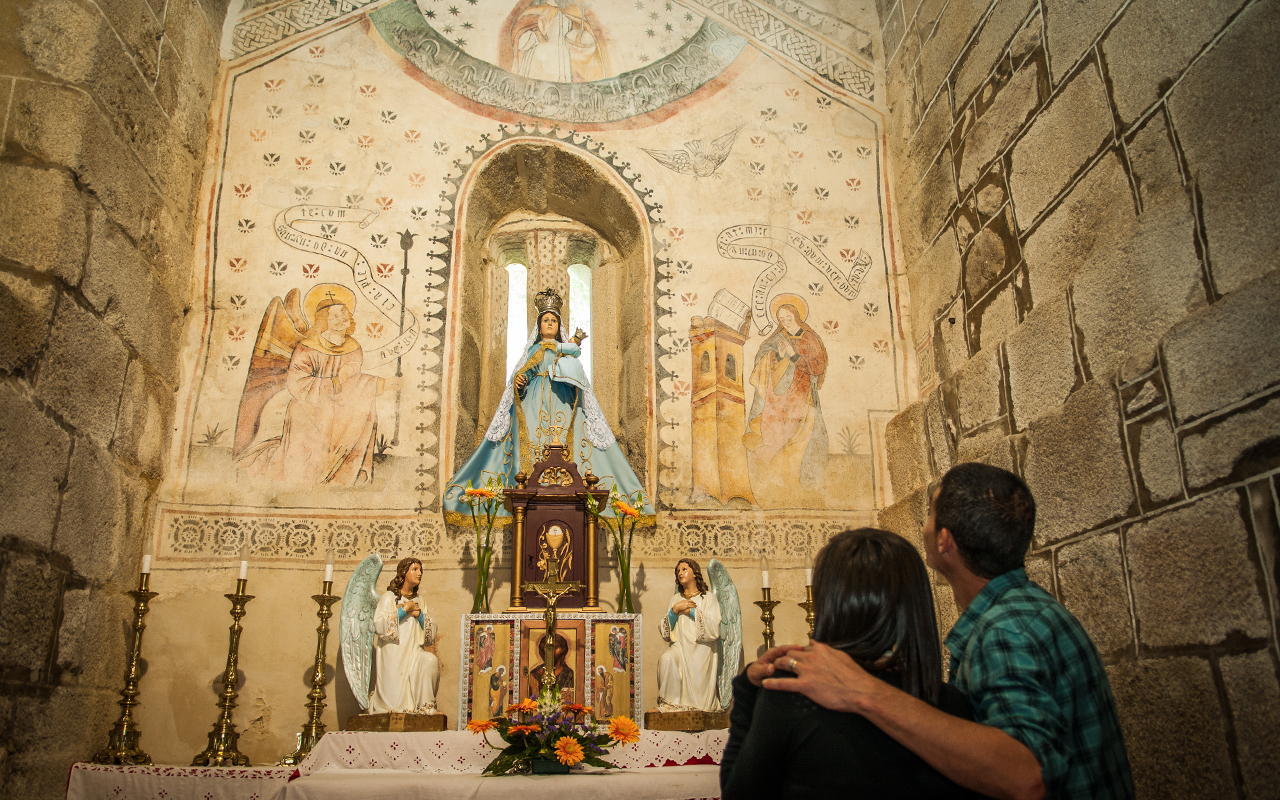 In the footsteps of the Order of St. John of Jerusalem (Order of Malta)
Until 1862, the parish of Castrelos belonged to the Knights of the Order of St. John of Jerusalem, which is why the parish priest was a prior. The Church of Santa María de Castrelos, a real Romanesque jewel, was constructed in 1216. The rich decoration of its western door was particularly remarkable. The area also boasts a medieval bridge and a 17th century cruceiro (wayside cross).
Moving deeper into Bueu on the O Morrazo peninsula, you can visit the parish Church of Santa María de Cela, which offers a magnificent panoramic view of the coastline. In its Romanesque style, it is a faithful reflection of the churches built by the Order of St. John of Jerusalem. It consists of a single nave accented by a rectangular apse, with a groin vault opening up to it. The presbytery features two notable pointed arches with strange figures carved in the pedestals and capitals. Outside, the entrance way is framed by two pointed archivolts supported on engaged columns. It has a curious tympanum adorned with two lions flanking a hooded figure and three crosses.
The Church of Santa María do Campo in Marín was built in the late 12th and early 13th century. The style is somewhat late Romanesque. It retains a crude, narrow and pointed triumphal arch on the inside, through which the rectangular presbytery is entered. The Baroque nave was added later in the 16th century. It also has some magnificent Gothic mural paintings. It belonged to the Encomienda (feudal trusteeship) of St. John.