Spring waters to relax your body and mind
Thermal springs are a delight for the senses. Surrounded by nature, history and heritage, the spas of the towns of Caldas de Reis and Cuntis are perfect stops to relax and enjoy
Spring waters in the north of the Rías Baixas are perfect for a getaway. The town of Caldas de Reis, by the Umia River, is a must-stop for those who want to relax their body and mind. Its century-old garden, the green lung of the town, is only one of its many attractions. In addition, the Way of Saint James passes through this town. The location of the town and its thermal springs led to the creation of the historic spas of Dávila and Acuña. The spa Dávila, built at the end of the 18th century, and the spa Acuña, built at the beginning of the 19th century, offer visitors a wide range of therapeutic and well-being treatments.
don't miss ...
The spas Acuña and Dávila
The thermal spring of A Burga
The spas in Cuntis
The archaeological site of Castrolandín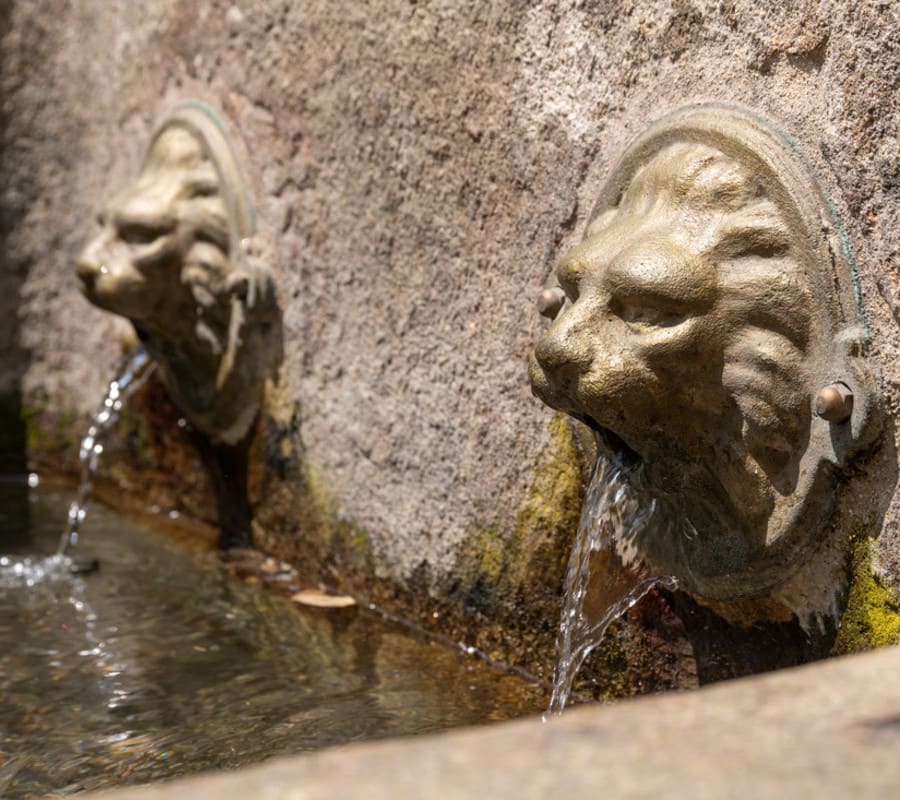 Many pilgrims come to take a rest and face the last two stages of the Portuguese Way to Santiago de Compostela. In this beautiful village, it is worth visiting the old town, walking through the oak grove by the river and admiring the Segade Cascade.
Pilgrims who walk the Portuguese Way can relax in historic spas
The centenary thermal spring of A Burga and two churches also stand out. The first is the only one in Galicia dedicated to Saint Thomas Becket, who stopped here on his pilgrimage to the city of Santiago de Compostela. It was built using stones from the tower of Queen Urraca in Caldas de Reis, where King Alphonse VII was born. The walls of the second church, the Romanesque church of Santa María, bear inscriptions about the Way of Saint James.

CUNTIS. In the valley of the Gallo River lies the municipality of Cuntis surrounded by green mountains. It is a perfect spot to get away from the everyday routine. The mineral-medicinal water of the spa of Cuntis will restore your physical and mental well-being. It offers anti-stress, physiotherapy or beauty treatments, and others that are more specific.
CASTRO CULTURE
In this town of As Rías Baixas you can also learn about the castro culture (pre-Roman hillfort settlements) in Castrolandín. This archaeological site from the end of the Iron Age was inhabited between the 4th and 1st centuries BC, and was abandoned after the arrival of the Romans.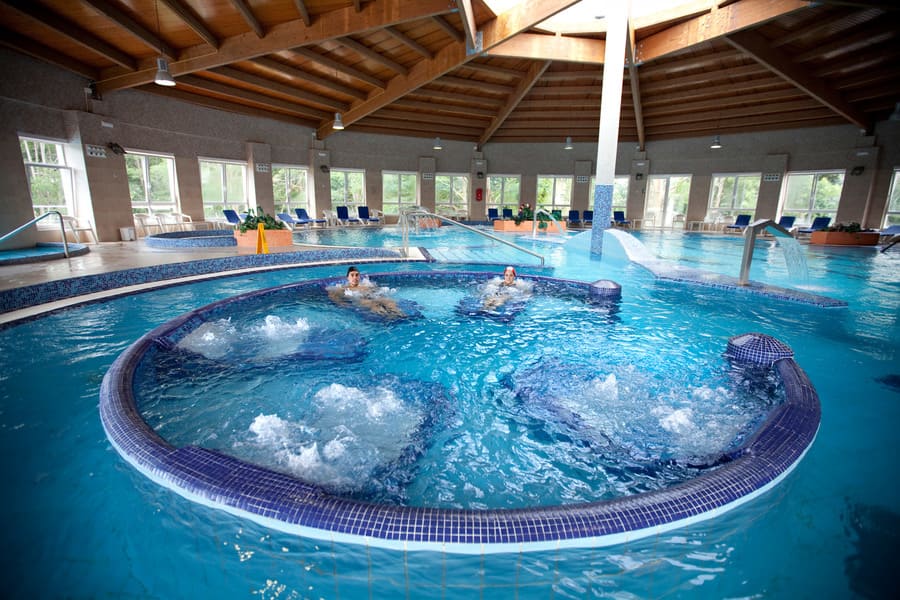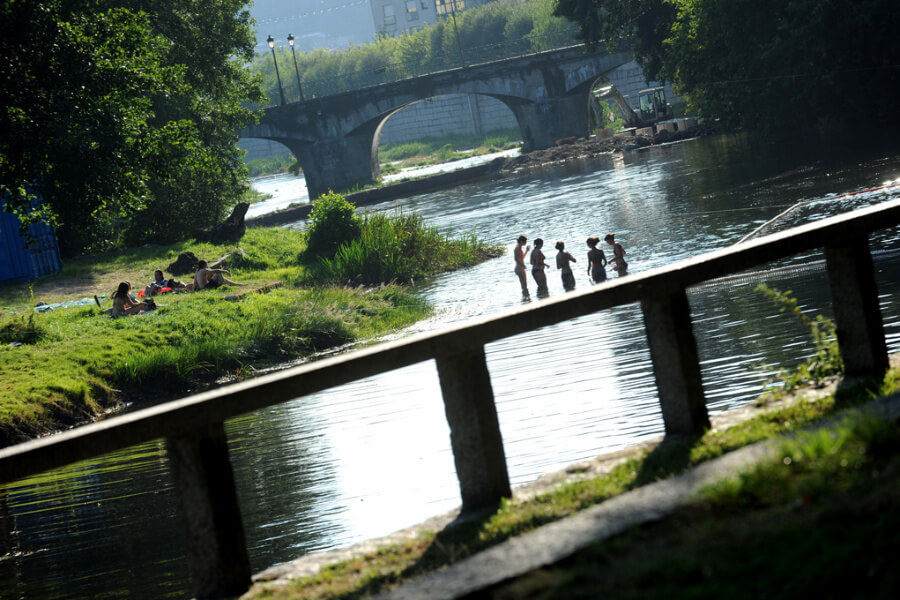 An exotic and beautiful oak grove
The century-old oak grove of Caldas de Reis, declared an Asset of Cultural Interest and one of the most beautiful spots in the province of Pontevedra, boasts a large variety of exotic and native species.
Some of them are included in the Galician Catalogue of Singular Trees. Among them, thecamellias, which are the symbol of As Rías Baixas, stand out.
more ideas...