Delve into the past of As Rías Baixas through its stone monuments
As Rías Baixas keeps an invaluable historical heritage. Millenary archaeological sites, imposing fortresses and temples filled with spirituality standing on the inland mountains, cities and stunning coast. Visiting the province of Pontevedra is the best way to discover the hidden secrets of this land and learn about its history from the past to the present day.
The worship of the gods, hunting and ancient rituals are still present in petroglyphs, tumulus called mámoas and dolmens unique in Europe that can be found throughout the province. In fact, the mark of the inhabitants of the castros (pre-Roman hillfort settlements), the Gallaeci, can still be seen in the archae0logical sites, which are the proof that As Rías Baixas used to be a trade and cultural exchange point between the Atlantic and the Mediterranean areas.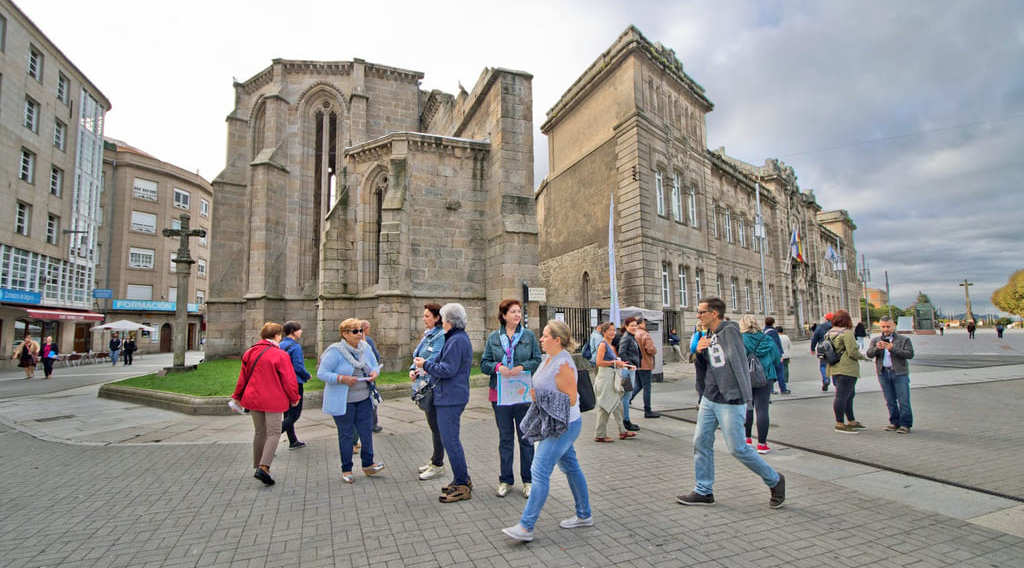 Ruins of Santo Domingo Church in Pontevedra
Throughout history, the castles,medieval fortresses, walls and watchtowers have protected the land and been the setting of many battles, struggles for power and invasions. Some leading figures of the nobility inhabited and were involved in some important episodes of the history of these stone places that now take us back to the past.
Monasteries, churches and shrines used to serve as retreats for nuns and friars. Today, they are true havens of peace filled with spirituality.
Delve into the historical heritage of the province of Pontevedra and relive its history.

Pazo de Fefiñáns (Cambados)