Step into the great religious monuments of the province of Pontevedra.
The landscape and history of the province of Pontevedra are filled with spirituality. The natural beauty of its forests, rivers, beaches and smooth coastline is combined with the mysticism of its magical and religious retreats, perfect places to get away from the hustle and bustle of the cities and to experience this amazing tourist destination. Its monasteries, churches and shrines are havens of peace set in idyllic coastal and inland landscapes.
The Cathedral of Santa María in Tui is the gem of a beautiful old town lying on the banks of the Miño River. Its façade was the first Gothic one in the Iberian Peninsula.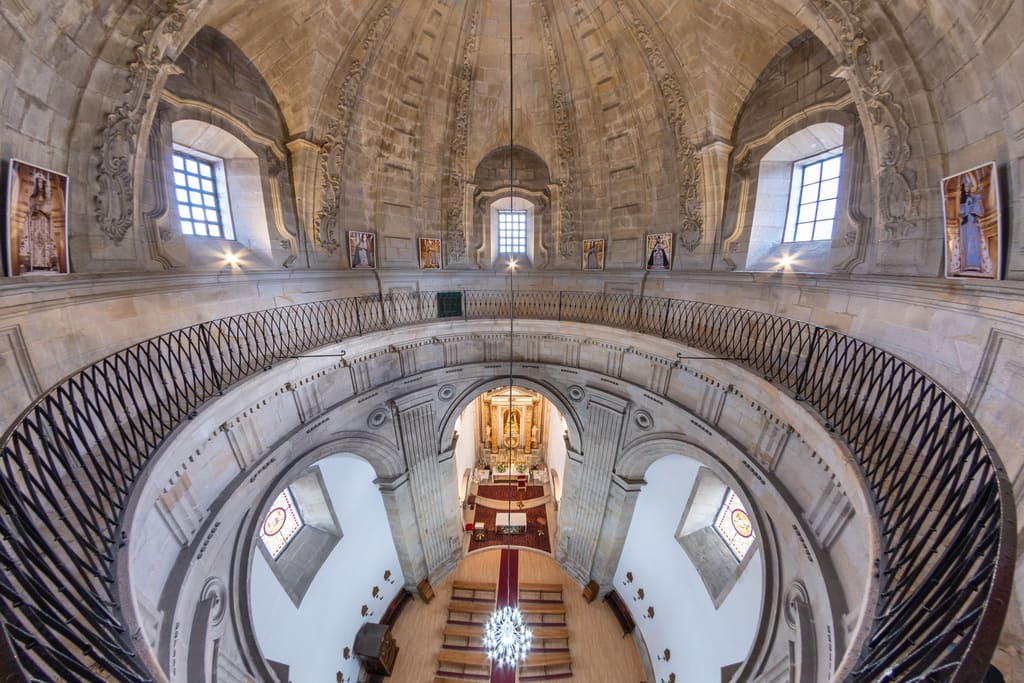 The urban landscape of the town of Pontevedra cannot be fully appreciated without the silhouette of A Peregrina, a church with a characteristic scallop shell shape, and a must stop for pilgrims on the Way of Saint James. Also in the town of Pontevedra, you can find one of the masterpieces of the Galician Gothic architecture, the majestic Basilica of Santa María A Maior. Its façade was conceived as a great stone altarpiece.
The Co-Cathedral, located in the old town of Vigo, and popularly known as A Colegiata, houses the most important religious symbol of Vigo, the image of the Cristo da Victoria.
The majestic monasteries are filled with a calm atmosphere. These monuments in stone, immersed in woodlands, prairies or on the seaside, can be the starting or ending point of a route through their surrounding landscape.