The Feira do Cocido, chosen as the sixth Festival of International Tourist Interest in As Rías Baixas and the first one in Spain of gastronomic nature
The event, holding its 52nd edition in February 16, receives the highest award from the Secretariat of State for Tourism
---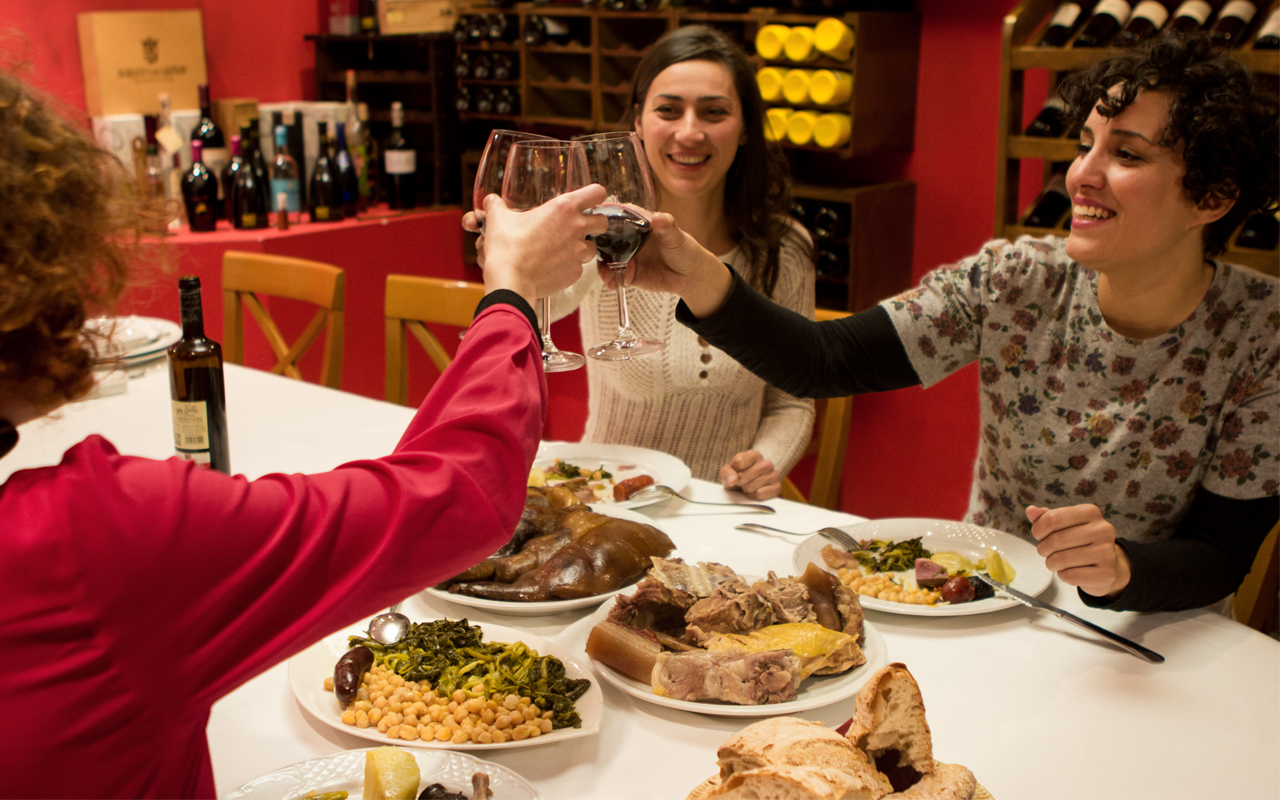 The Feira do Cocido (Galician Stew Festival), held in the town of Lalín, will soon become the first gastronomic Festival of International Tourist Interest in Spain. This massive event, which pays tribute to one of the most traditional winter dishes of both As Rías Baixas and Galician cuisine, has received the highest award that the Secretariat of State for Tourism can give to big festivals and events. With this addition, the province of Pontevedra has now six festivals declared of International Tourist Interest. The other five are the Arribada, in Baiona (a recreation of the arrival of the caravel La Pinta); the flower carpets of the Corpus Christi, in Ponteareas; the Festa do Albariño, in Cambados (Albariño white wine festival); the Romaría Vikinga, in Catoira (a commemoration of the arrival of the Vikings); and the Rapa das Bestas, in Sabucedo (an event where the manes of the wild horses are cut).
Lalín's big gourmet festival was held for the first time in 1969 as a way to pay tribute to the cocido, a traditional Galician stew. Today, this town in the region of Deza gathers tens of thousands of visitors coming to taste its famous cocido. The event opens the season of other big Festivals of Tourist Interest in the province of Pontevedra, and this year its main day will be on February 16. Meanwhile, the "mes do cocido", in which 24 local restaurants offer this delicious dish, has already started and will last until the beginning of the main day.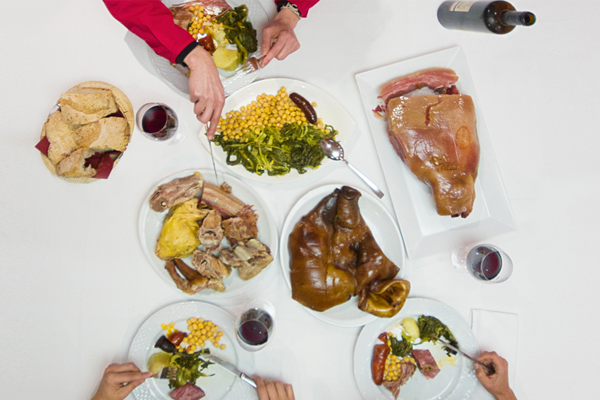 Region of Deza
This gastronomic festival takes place before Carnival (known in Galician as Entroido), so visiting Lalín and tasting its cocido is the perfect opportunity to know the lands of Deza. This region also includes the villages of Silleda, Agolada, Rodeiro, Dozón and Vila de Cruces. It is located in the inland part of As Rías Baixas and it offers many spectacular places, such as the waterfall of the Toxa River, the monastery of Carboeiro, the sheds Pendellos de Agolada, the mountain range of O Candán, the Gres Islands or the manor house Pazo de Liñares.
Moreover, the province of Pontevedra has four festivals of National Tourist Interest: A Reconquista (The Reconquest) of Vigo, the Festa da Lamprea (Lamprey Festival) in Arbo, the Festa da Auga (Water Festival) in Vilagarcía de Arousa and the Festa do Marisco (Seafood Festival) in O Grove. It also has other 42 celebrations declared Festivals of Tourist Interest in Galicia.