The Deputación rewards respect towards products and innovation shown on the winning photos of the Comemos polos Ollos competition
The jury rewards the authors of the best culinary pictures with seven sets of products from As Rías Baixas valued at up to 120 euros
---
The Deputación de Pontevedra has closed the culinary photography competition Comemos polos Ollos, aimed at promoting the excellent cuisine of As Rías Baixas, by choosing the best seven pictures of local products posted on social media last month. A panel of judges composed of technical staff of Turismo Rías Baixas and the Department of Institutional Communication was responsible for choosing the pictures that best represented the great variety of fresh produce from the rías (coastal inlets), vegetable gardens, and pastures of the province of Pontevedra on Tuesday, 16th June.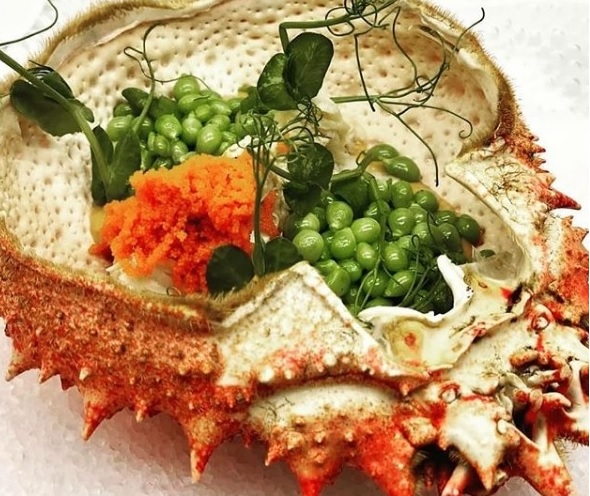 Three photos were selected in the "raw product" category, three more were picked on the "cooked product" category, and there was a special prize for the best photo composition. The provincial institution will reward winners with seven sets of products from As Rías Baixas valued at 70, 90, and 120 euros..>.
The contestants wishing to participate had to follow Turismo Rías Baixas on Twitter and Instagram and share their pictures between 15th May and 15th June using the hashtag #ComemosPolosOllos and its Spanish equivalent, #ComemosPorLosOjos. The contest achieved a significant impact on Instagram, with a total of 65 pictures, and on Twitter, with 25.
The criteria used to select the winners was the composition and quality of the pictures, respect towards produce, and the creativity and innovation of the recipes, always searching for a good combination of coastal and land products with very different arrangements.
The best photo composition award went to "Guisantiños e outras cousiñas", by user @margapazos. This picture was chosen for its innovative preparation and careful presentation with plenty of creative force, combining seafood and land produce. The full list of winners can be found on the jury's verdict of the Comemos polos Ollos contest.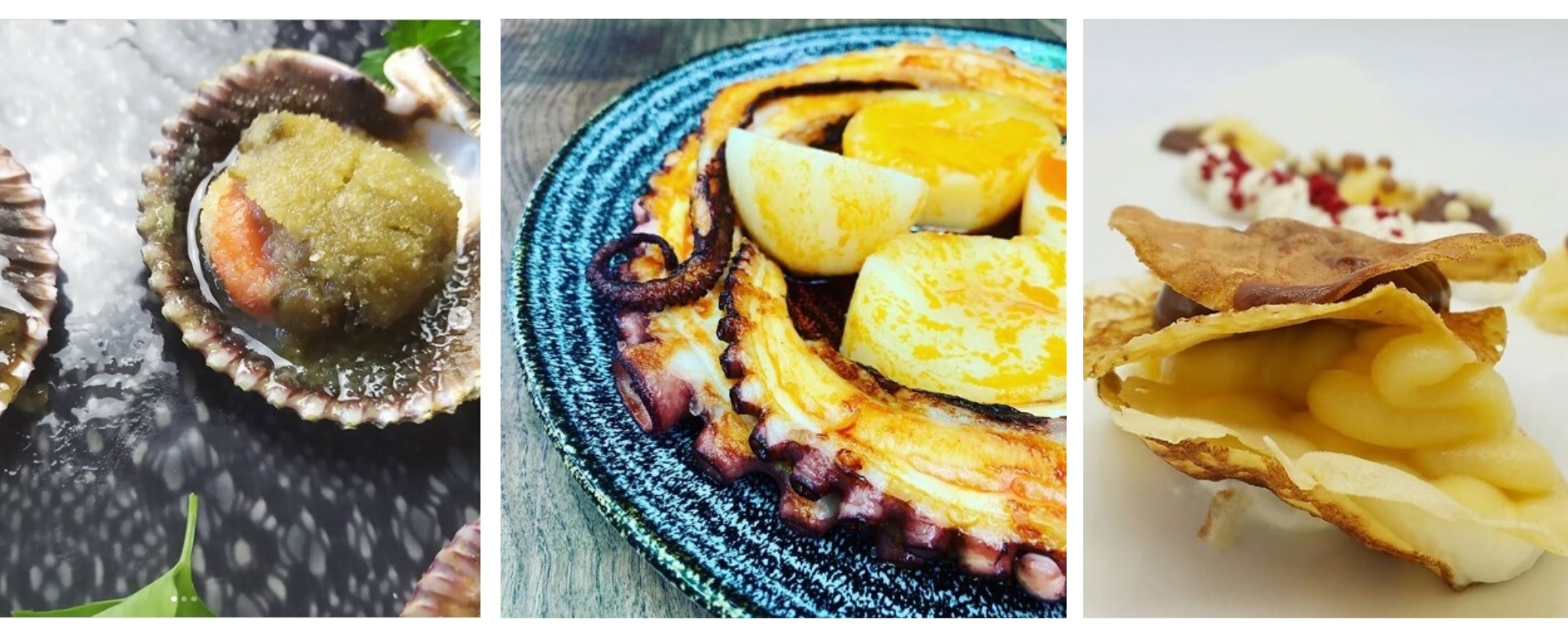 Additionally, the President of the Deputación de Pontevedra, Carmela Silva, and the Deputy of Tourism, Ana Laura Iglesias, used this promotional action on the social media profiles of the Deputación and Turismo Rías Baixas to share their own pictures and showcase some of the best products from the vegetable gardens and pastures of the province.
This competition is part of the campaign "The province of Pontevedra in your basket", launched in April with the goal of showcasing local food products and the work of the producers of the province during these difficult times due to COVID-19. The Deputación de Pontevedra is making specific efforts to support the primary sector, business and tourism by promoting cuisine, one of the strongest assets of the Rías Baixas tourist destination with a high potential to attract visitors.