Light in the kitchen
Rías Baixas is synonymous with excellent cuisine thanks to the combination of the finest products and an avant-garde cuisine that respects tradition. Be seduced by our Michelin-starred chefs
As Rías Baixas are famous for having the best seafood in the world, as well as for its internationally renowned wines. However, its varied and rich food offer does not depend exclusively on the Atlantic and on its spectacular vineyards. The pastures of the province of Pontevedra feed the cattle from which excellent meat is obtained, and its traditional products even surprise the most exquisite palates.
The richness of its rías and the fertility of the land make As Rías Baixas the gastronomic destination par excellence. Here, traditional cuisine coexists in perfect harmony with gourmet dishes.
Don't miss ...
Maruja Limón (Vigo)
Culler de Pau (O Grove)
Yayo Daporta (Cambados)
Casa Solla (Poio)
Pepe Vieira (Poio)
Eirado da Leña (Pontevedra)
Silabario (Vigo)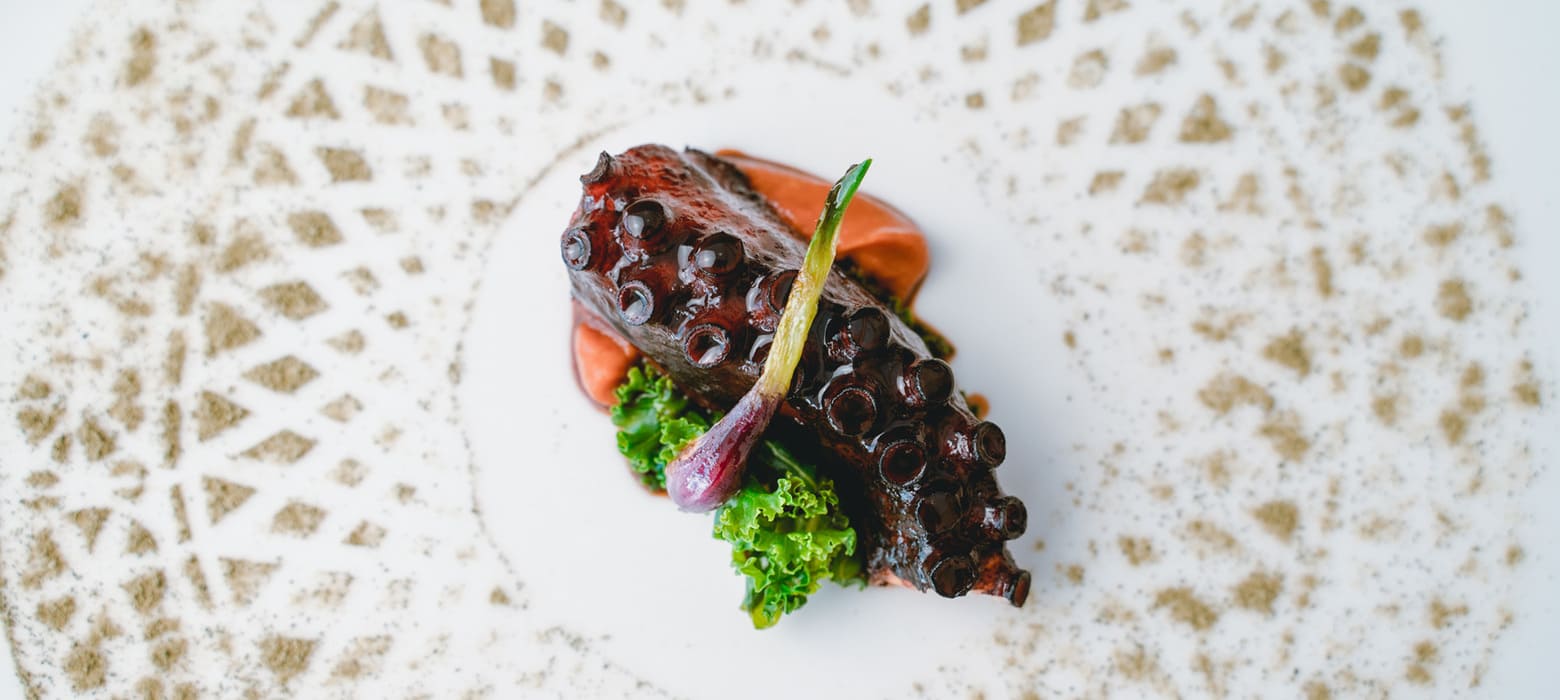 Tradition, land, memories and taste. These are the hallmarks of the new Galician cuisine, which has managed to make a place for itself in the gourmet food world without renouncing to the local products. Those who are guided by the "stars" to plan their getaways have seven must-visit restaurants in the province that will immerse them into a world of endless sensations.
"There is no avant-garde cuisine without tradition", that is the motto of the restaurant Maruja Limón in Vigo, which summarises the philosophy of the chefs of the seven "Michelin Star" restaurants in Pontevedra. It is worth mentioning one of the most renowned and experienced ones, Pepe Vieira, and his "journey through the history and mythology of Galicia".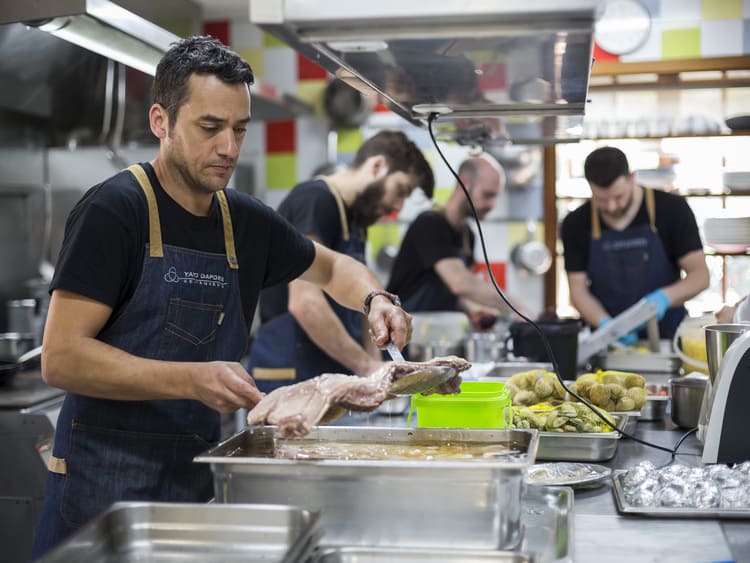 Grupo Nove, emotional cuisine
Although few Galician chefs are included in the Michelin Guide, and in the guide Soles Repsol, if we want to enjoy the Galician avant-garde cuisine there many more options. In 2003, the group of renowned chefs Grupo Nove was created to promote Galician gastronomy: a seasonal, creative, simple and emotional cuisine. Of the same group, it is worth mentioning the chefs of restaurants like Silabario or Eirado da Leña.
On his part, the chef Javier Olleros, in his restaurant Culler de Pau (O Grove), opts for " selecting products obtained from sustainable agriculture and fishing". Other recommended restaurant for gourmet food lovers is Yayo Daporta's restaurant in the town of Cambados.
Tradition, land, memories and taste. These are the hallmarks of the new Galician cuisine
"In the kitchen I crave clearness and substance". This is how the most renowned chef in Galicia, Pepe Solla, introduces himself to his clients. He has inherited his parents and grandparents' business. Today, he has turned the restaurant Casa Solla (Poio) into a meeting point for gourmet food lovers.
Moreover, Eirado da Leña (Pontevedra), run by chef Iñaki Bretal, and Silabario (Vigo), by Alberto González, have been awarded a star.