Rías Baixas: a heavenly landscape
The landscape and history of the province of Pontevedra are filled with spirituality. The natural beauty of its forests, rivers, beaches and smooth coastline is combined with the mysticism of its magical and religious retreats, perfect places to get away from the hustle and bustle of the cities and to experience this amazing tourist destination.
Its monasteries, churches and shrines are havens of peace set in idyllic coastal and inland landscapes. The Cathedral of Santa María in Tui is the gem of a beautiful old town lying on the banks of the Miño River. The urban landscape of the town of Pontevedra cannot be fully appreciated without the silhouette of A Peregrina, a church with a characteristic scallop shell shape, and a must stop for pilgrims on the Way of Saint James. The Monastery of San Lourenzo de Carboeiro in Silleda stands on a hill above the lush forests with the Deza River at the bottom, in a perfect combination of nature, architecture and spirituality.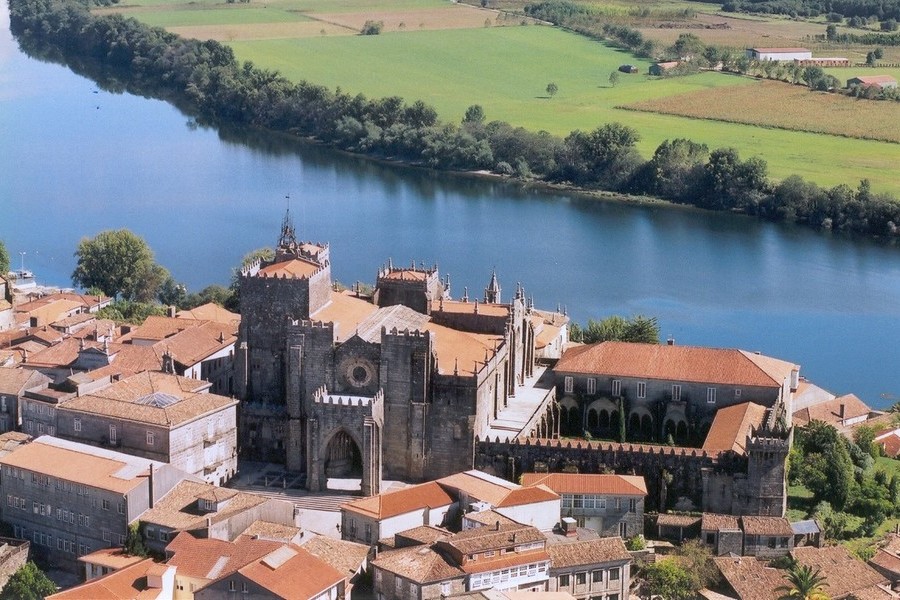 Mysticism and landscape merge in As Rías Baixas. A visit to O Facho Hill, in the municipality of Cangas, takes us back to pre-Roman times, to the place where the Galician deity Berobreo was worshipped. From there, one can also admire the idyllic Cíes Islands, known by the Romans as the "islands of the gods". The cemetery of Santa Mariña Dozo, in Cambados, is considered a work of art and one of the most beautiful singular cemeteries in Europe.
Churches, cruceiros (stone crosses), monasteries and other places and monuments of worship are scattered along the six routes to Santiago de Compostela that cross the province of Pontevedra. Welcome to this earthly paradise in which the three rías (Vigo, Pontevedra and Arousa) make up, together with the mountains, valleys and a unique religious heritage, a heavenly landscape.