The vineyards have defined the landscape and traditions of Rías Baixas, to the point that winemaking has become a way of life. Today, it can be discovered through the Wine Route. This itinerary offers visitors not only a wine and food experience but also the history and culture of this land.
The province of Pontevedra enjoys a mild climate, a sandy soil and an irregular terrain exposed to the Atlantic winds. Environmental conditions that are perfect for growing vineyards, which are also surrounded by a rich heritage and stunning landscapes. Their grapes are used to produce good quality wine, which is unmistakable due to their fruity aromas, freshness and acidity. The Albariño wine, the flagship of the wines of the province, is famous worldwide and stands out for its high quality.
Visits to hundred-year-old manor houses popularly known as pazos, protected historical sites, vineyards that stretch down to the sea, and wine tastings at dusk will leave a deep impression on those who decide to live the winemaking process from the inside.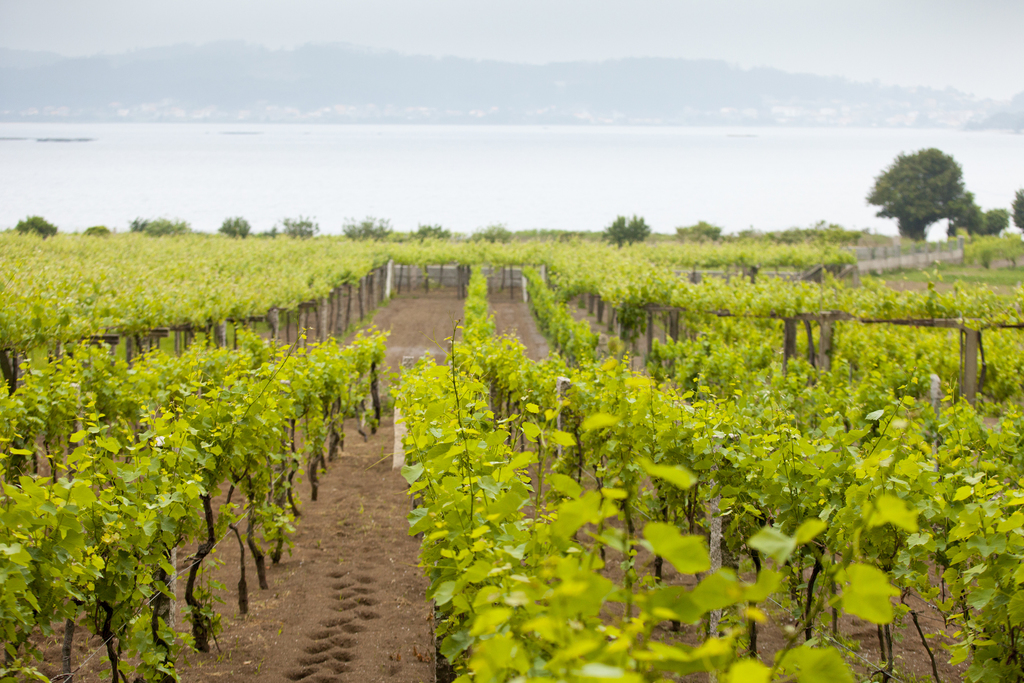 The province of Pontevedra has enjoyed a long winemaking tradition using local grape varieties, but the sector has knew how to adapt to the modern day. Today, Rías Baixas is the area with the highest production in Galicia. Moreover, now three out of ten bottles are being exported abroad, especially to the United States.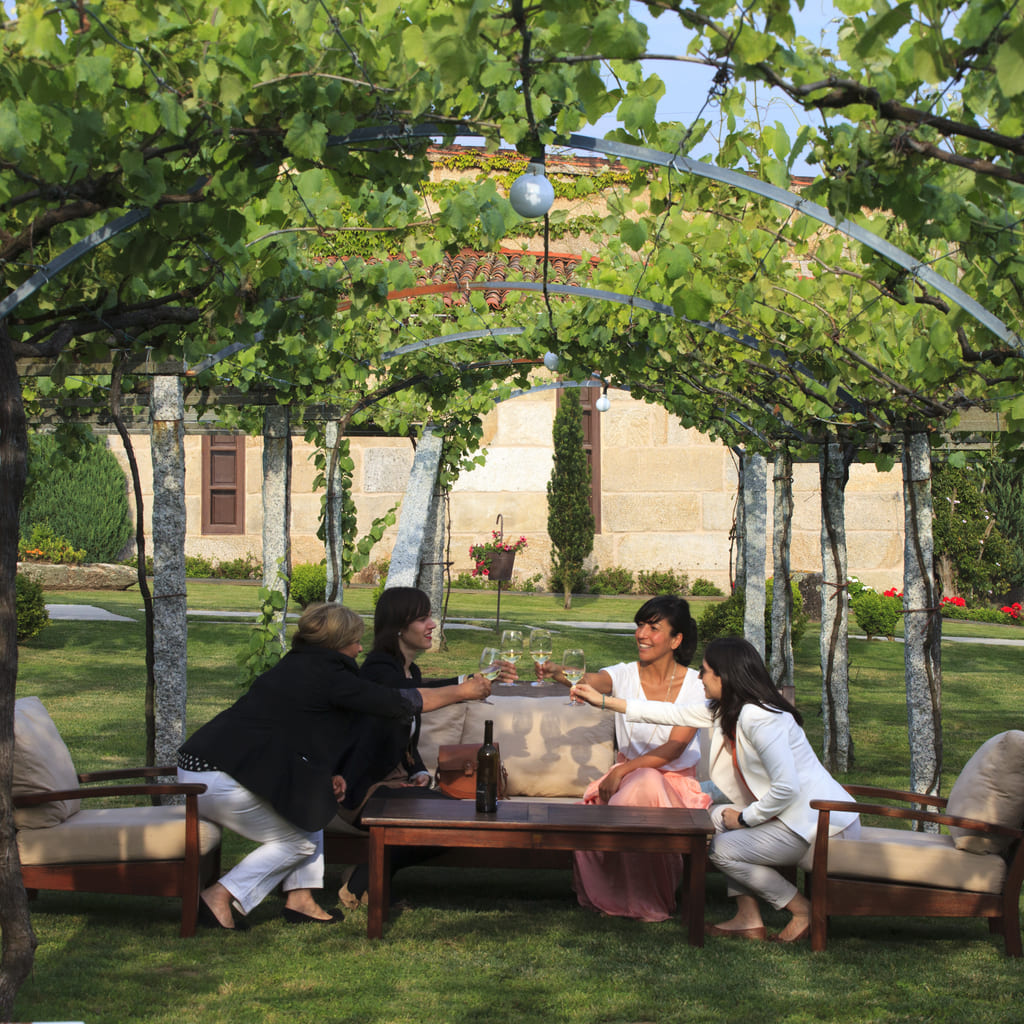 Albariño, the king
The albariña is the most important grape variety of the wines under the Designation of Origin Rías Baixas, and it covers the 95% of the total grape production for winemaking. Other important white grape varieties are loureira blanca or marqués, treixadura and caíño blanco. Among the red ones, caíño tinto, espadeiro, loureira tinta and sousón stand out.
The Designation of Origin Rías Baixas comprises five cultivation subareas extending from the border with Portugal to the boundaries with Compostela. They are O Salnés, Condado do Tea, O Rosal, Soutomaior and Ulla. These are lowlands, most of them close to the sea or in the lower sections of the river streams. The growers carefully look after these vineyards, which cover an area of about 4,000 hectares. This "gold from the earth", in the words of the Galician writer Ramón Cabanillas, is being bottled in about 180 wineries ready to welcome those eager to taste new flavours to pamper their palates.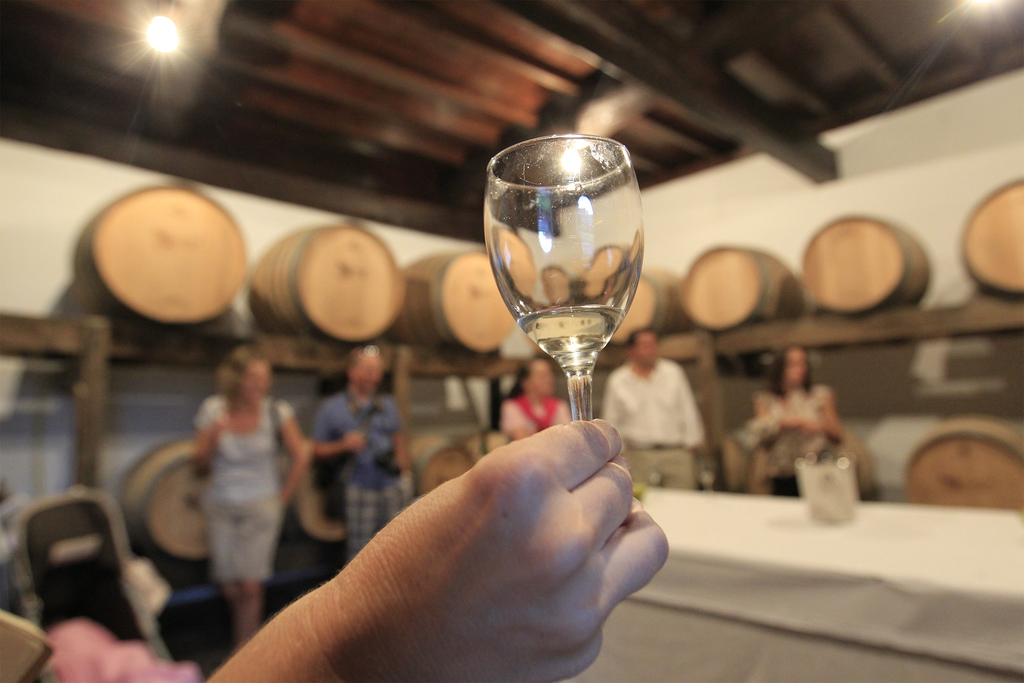 But if you want to broaden your experience, you can pair this wine with one of the many local while enjoying the beautiful landscapes of the province. This wine is best served at 10 ºC and it can be tasted with seafood, rice or cheese.
Visit the wineries and vineyards of the Wine Route, enjoy their tastings and round off your experience in any of the hotels, restaurants or establishments included in this attractive itinerary.
Delve into the wine culture of Rías Baixas!
Consult here the list of partners of the Wine Route.