The Atlantic Islands offer incomparable landscapes and are home to an important biodiversity both on land and in the sea. Discover the beaches, cliffs, lighthouses and trails of this protected natural space that attracts visitors from all over the world to the province of Pontevedra.
A laurel forest in the middle of the coastal inlet Ría de Arousa? The Cortegada Island, separated about 200 metres from the village of O Carril, (Vilagarcía de Arousa), in the mainland, is home to the largest laurel forest in Spain, a true gem of nature. In this beautiful natural area, which is particularly lush, hundred-year-old trees coexist with indigenous tree species such as oaks and pine trees or willows.
A group of ponds, the remains of an old shrine and a cruceiro (stone cross) are among the main attractions of an area which used to be inhabited in the past, thus creating a magic and mysterious atmosphere. It is the largest island of a small archipelago, also including other islands such as the Malveiras or the Briñas. The island can be accessed on foot through the causeway popularly known as camiño do carro (path for carts) - used in the past to transport goods -, which is only revealed at low tide.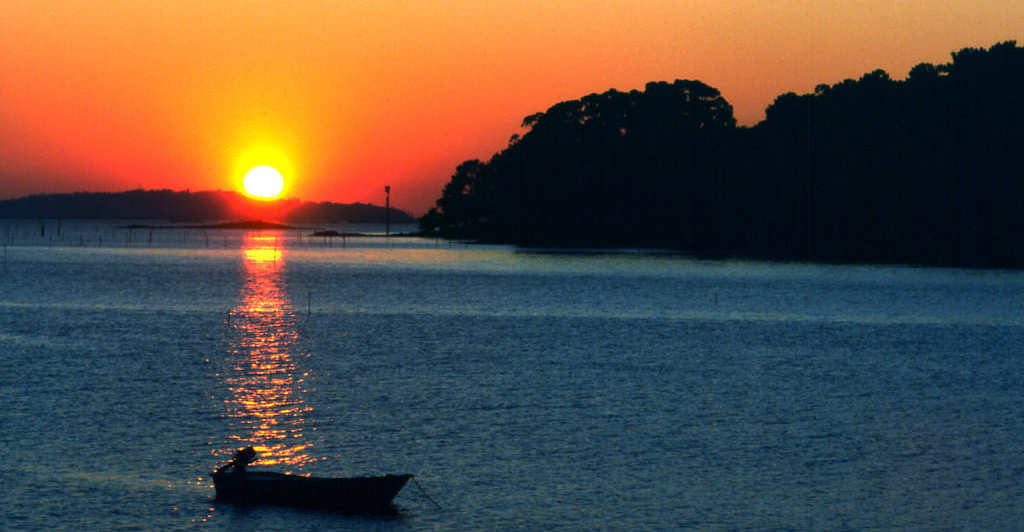 Mentioned in the 1st century by Pliny as Corticata, history has left its mark on this island: in the Middle Ages a monastery occupied a land where now a church and a cruceiro (Galician stone cross) are the only remains left. Until the 20th century it was inhabited by colonists and settlers who worked the land and paid rent to Pazo da Golpelleira. There are still remains of their houses among the lush vegetation, a 19th century manor house, stables, wells and a hospital built in the 17th century and later used as a leper house.
It was in the 20th century when the people wanted to donate it to King Alfonso XIII, but finally he decided to set his summer residence in Santander in the Palace of La Magdalena. The island was subsequently sold, and later became part of the Galician Atlantic Islands Maritime-Terrestrial National Park so as to preserve its laurel forest and open it to the public so as to disseminate its history and nature.
Area: 191 hectares (43.8 terrestrial and 147.2 marine).
---
atlantic islands...