A weekend with a taste of the sea
A Guarda will host The Seafood and Lobster Festival from 5 to 7 of July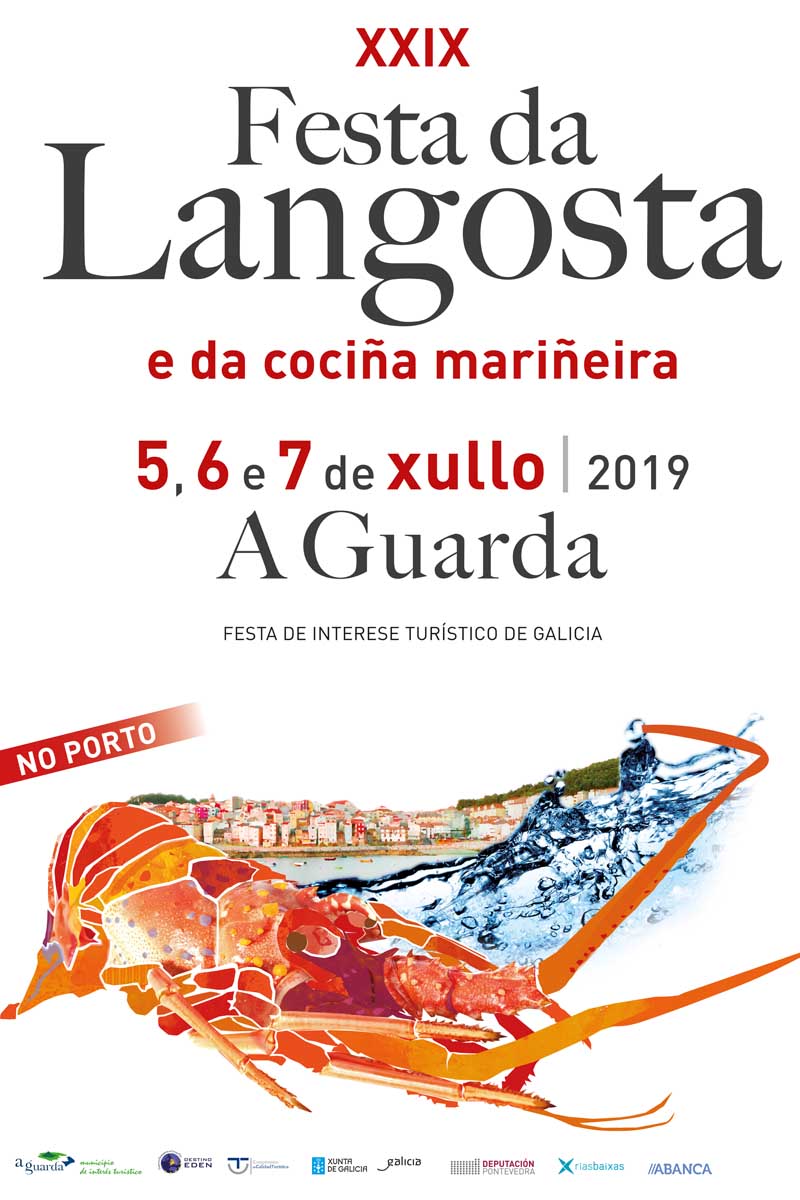 Shellfish and fish are an essential part of the gastronomy in As Rías Baixas. In every village and town, seafood livens up the dishes, enjoyed by neighbours and especially by visitors who come to Pontevedra. These delicacies are part and parcel of the local recipes all year round, but they are especially important in the large number of festivals which are celebrated in the hottest season. The Seafood and Lobster Festival is one of these celebrations and it will be held from 5 to 7 July.
This event, always celebrated the first weekend of July and declared a Festival of Tourist Interest in Galicia, is much more than a culinary tribute to the lobster and other seafood. Every year, the programme combines culture and tradition, and includes music performances, shows for children and guided tours. In this way, during these three days A Guarda honours marine life, becoming the hub of the traditions in As Rías Baixas.
The restaurants of this village in the province of Pontevedra also become central points during the festival. A great variety of seafood can be enjoyed on the plate with the lobster of A Guarda as the king. Barnacles, monkfish, prawns, mussels, clams, razor shells, scallops, variegated scallops, shrimps and octopus are the core ingredients in a large number of dishes such as empanadas (typical Galician savoury pie), paellas, skewers and Spanish tortillas.
The great abundance of lobsters on A Guardas's coast fostered the celebration of this festival, now very popular. Wines produced in As Rías Baixas and traditional desserts like roscón de xema (a type of round-shaped sponge cake decorated with egg yolks) or filloas (a crepe-like Galician dessert) are also essential in the menu.
Places to visit
The town, which lies on the Portuguese coastal Way to Santiago, does not only stand out for its fine food, but also for the sights: villas, fortresses and inland and river landscapes are part of the appeal of the village, especially known for the famous castro of Santa Trega (a Celtic fortified settlement), one of the most important archeological sites in the province of Pontevedra.