The Atlantic Islands offer incomparable landscapes and are home to an important biodiversity both on land and in the sea. Discover the beaches, cliffs, lighthouses and trails of this protected natural space that attracts visitors from all over the world to the province of Pontevedra.
Cíes Islands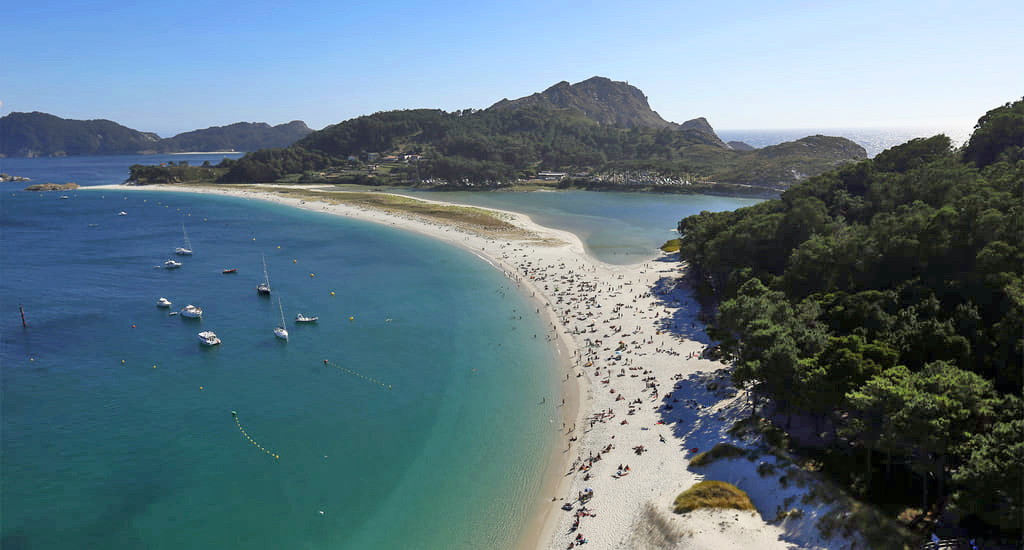 Situated in the Ría de Vigo, the islands of Monteagudo, Faro, - connected by the stunning Rodas Beach and a stone bridge -, and San Martiño make up the Cíes archipelago, almost unspoilt. To protect the environment, access to visitors is limited to 1,800 per day.
In this idyllic paradise, visitors will find crystal-clear intense turquoise waters, and beaches and coves with incredibly fine white sand. In fact, the Rodas Beach was chosen as the best in the world by The Guardian newspaper. If you walk along the walkway connecting both islands, you will be able to... [READ MORE].
Ons Islands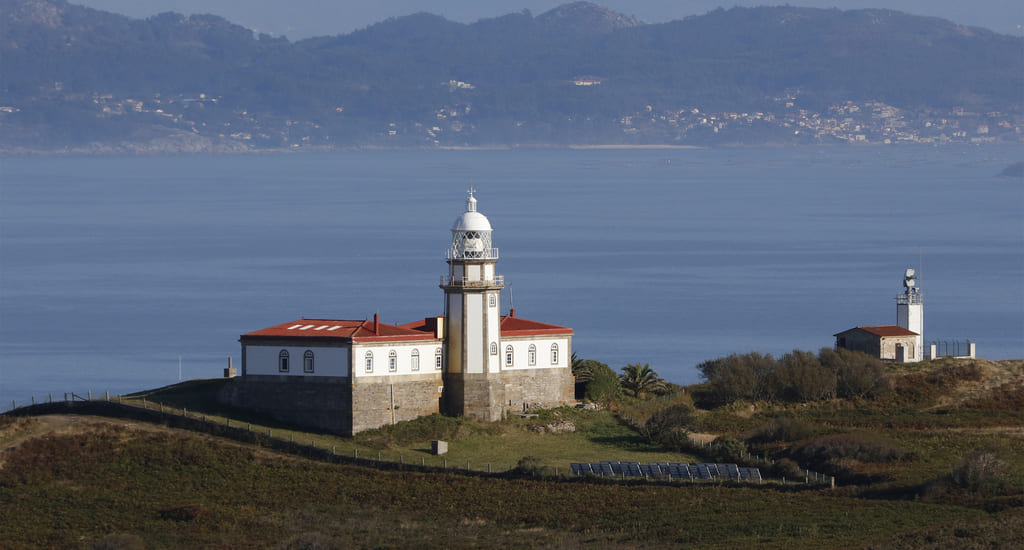 Facing the Ría de Pontevedra you can find this beautiful archipelago made up of the islands of Ons, Onza and the As Freitosas Islet. This beautiful place hides beautiful beaches, marine caves and spectacular cliffs like the impressive Buraco do Inferno (hell's hole). A beautiful lighthouse guards the Ons Island, which has a small village with typical sea houses, hórreos (typical Galician granary houses) and the small church of San Xaquín. You can stay in one of its establishments and enjoy the local cuisine of As Rías Baixas, or at the campsite. In the village you can visit the... [READ MORE].
Cortegada Island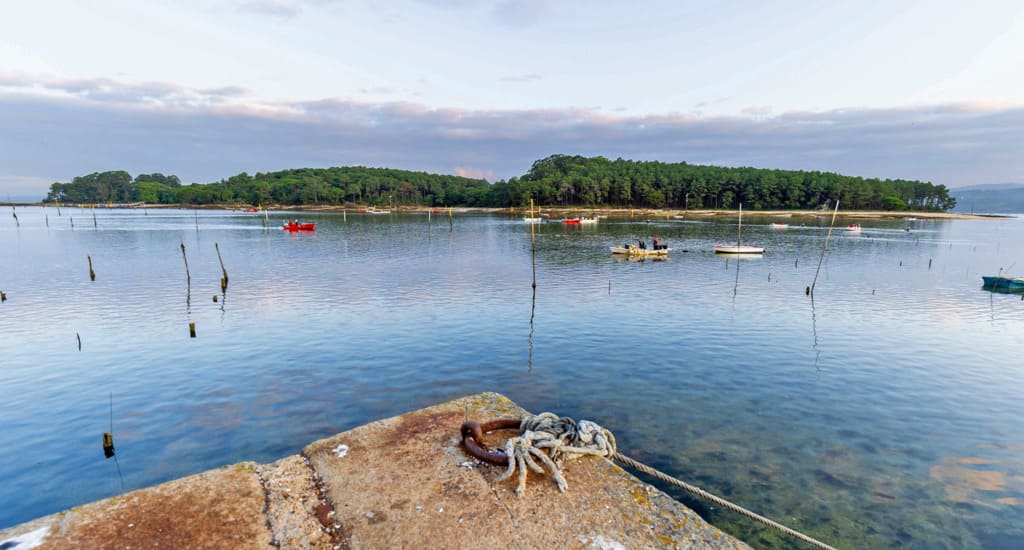 A laurel forest in the middle of the coastal inlet Ría de Arousa? The Cortegada Island, separated about 200 metres from the village of O Carril, (Vilagarcía de Arousa), in the mainland, is home to the largest laurel forest in Spain, a true gem of nature. In this beautiful natural area, which is particularly lush, hundred-year-old trees coexist with indigenous tree species such as oaks and pine trees or willows.
A group of ponds, the remains of an old shrine and a cruceiro (stone cross) are among the main attractions of an area which used to be inhabited in the past, thus creating a magic and mysterious atmosphere. It is the largest island of a small archipelago, also including... [READ MORE].