The Route of Father Sarmiento
Follow the trail of the Dominican monk through O Salnés
Father Sarmiento was behind this variant of the Portuguese Way of Saint James which crosses the region of O Salnés. The Galician Dominique monk returned from Madrid to go on a pilgrimage to Santiago de Compostela in 1745, and he recorded this journey of 190 km in his work Viaje a Galicia (Journey to Galicia). This beautiful route along the coast between the rías (coastal inlets) of Pontevedra and Arousa, which was named after him, begins in O Burgo Bridge and continues through the towns of Poio, Sanxenxo, O Grove, Meaño, Cambados, A Illa de Arousa, Vilanova de Arousa, Vilagarcía de Arousa, Catoira, Valga and Pontecesures. There, this route meets the traditional Portuguese Way until reaching the Cathedral of Santiago de Compostela.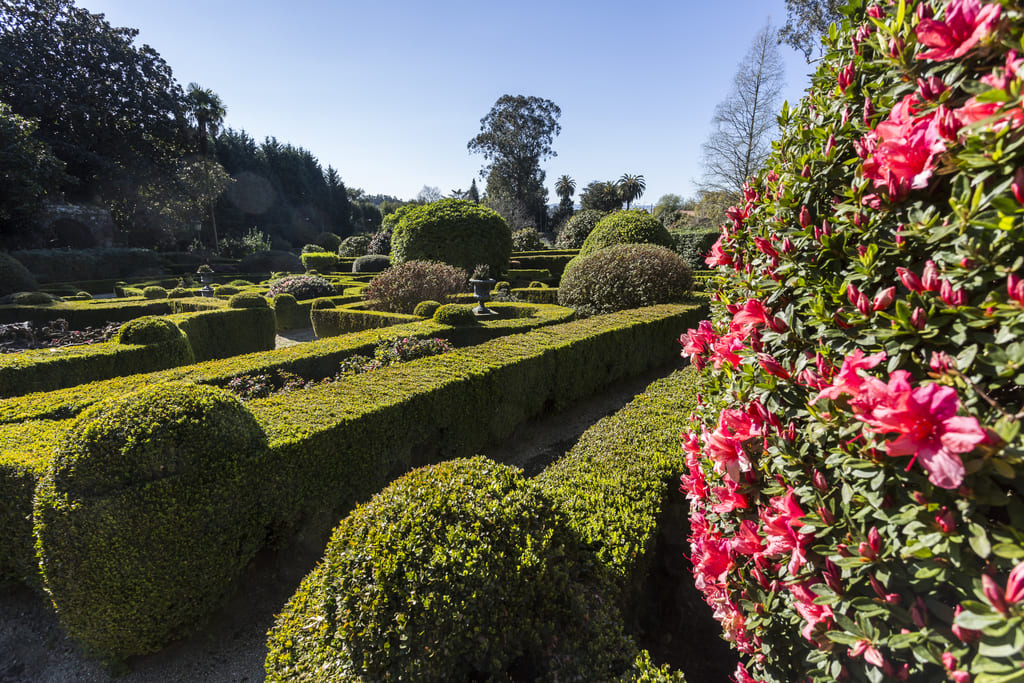 Gardens of the manor house Pazo de Rubianes in Vilagarcía de Arousa
Coastal towns of international touristic interest as Combarro, beautiful wild beaches with a blue flag, islands such as A Illa de Arousa or Illa da Toxa or Cortegada, the impressive isthmus of A Lanzada, archaeological sites, pazos (Galician manor houses) as Ulloa, Rubiáns or Torrado, religious monuments and vineyards (especially under the Designation of Origin Rías Baixas) are part of this attractive route.
Stage 1. Pontevedra-Sanxenxo
Stage 2. Sanxenxo-O Grove
Stage 3. O Grove
Stage 4. Illa da Toxa-Cambados
Stage 5. Cambados-A Illa de Arousa
Stage 6. A Illa de Arousa-Vilagarcía de Arousa
Stage 7. Vilagarcía de Arousa-Pontecesures