Avant-garde and millenary culture
Museums, literature and myths in a legendary landscape
As Rías Baixas means culture. Every city, town, street and spot offers something special. Visiting its museums and the places that inspired writers, and getting to know its traditions means being immersed in its history and discovering its cultural identity.
The museums in the province of Pontevedra house a rich heritage. Both traditional and avant-garde museums entice visitors to learn about the history of As Rías Baixas, its millenary culture and the traditional trades. A significant legacy comprising thousands of pieces and works by renowned artists from different periods. A journey from Prehistory up to the present day.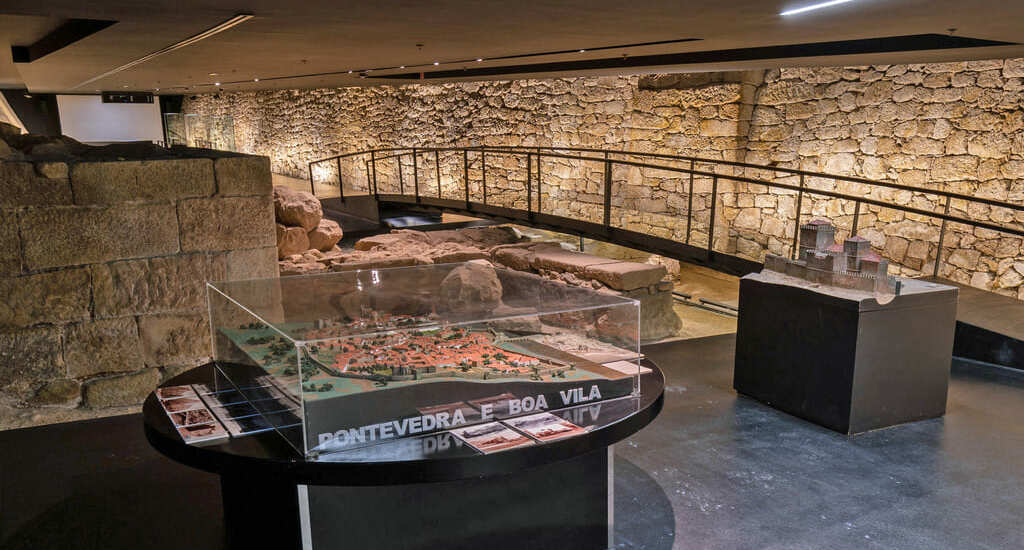 Interpretation Centre of the Archbishopric Towers (Pontevedra)
As Rías Baixas has been a perfect setting for many l iterary works. The province of Pontevedra has been the cradle of illustrious writers and the muse of many others, who discovered in the beautiful landscapes, an important source of inspiration for their works. This is a land of leafy woods, warm spring waters, calm places, vertiginous rivers, and strong waves that break on the breathtaking coast.
Stories have been passed down from generation to generation by means the oral transmission. Myths, legends and traditions that make some places, already stunning by themselves, even more magical.