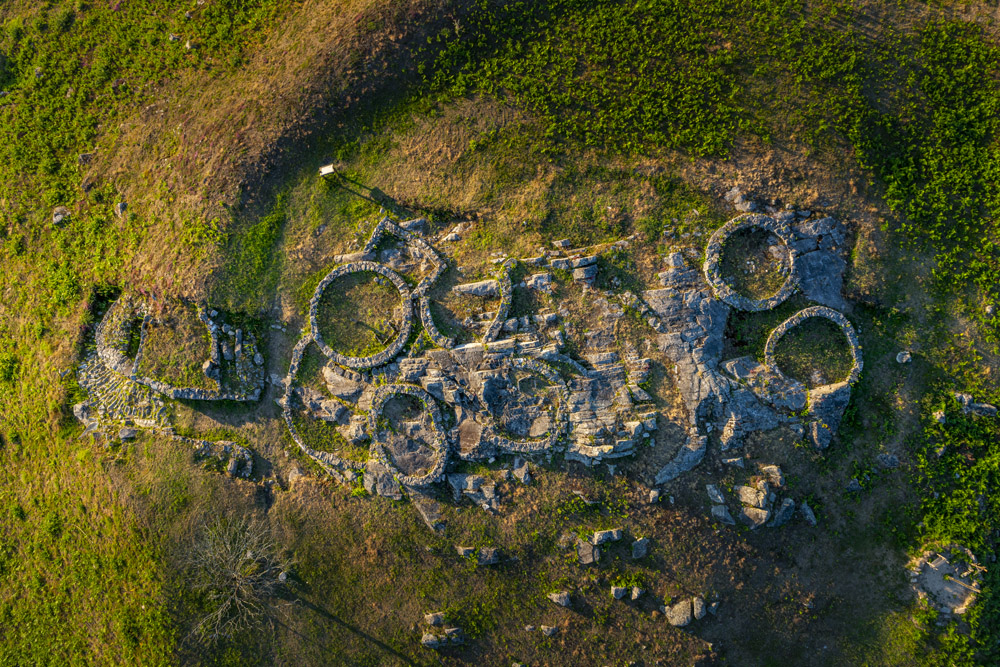 Castrolandín
The history of As Rías Baixas since the end of the Bronze Age (1800-1500 BCE) until the 6th century, in the days of the Roman province of Gallaecia, is summarized in "The Gallaeci. A community between two worlds". This exhibition unravels key aspects of the society and the culture of that period through valuable pieces retrieved from archaeological sites. The history of the Gallaecian settlement, framed in a beautiful landscape, will be uncovered to thousands of people when visiting the Museo Arqueológico Nacional, the Museo de Prehistoria de Valencia and the Museo de Pontevedra in this travelling exhibition until 2020.
"The Gallaeci", a project promoted by the Deputación de Pontevedra through Turismo Rías Baixas, reveals the trade relations between the Atlantic and the Mediterranean people facing the common idea that the peninsular Northwest was an isolated territory. The Phoenician expansion from the 2nd to the 1st millennium BCE marked the starting point of those relations, which became fluent in the 5th century BCE, when As Rías Baixas started to be part of the long-distance trade routes controlled first, by the Carthaginians and, later, by the people of Gádir.
Ten Galician institutions provide the 60 archaeological pieces collected in the exhibition "The Gallaeci": Museo de Pontevedra, Museo Arqueolóxico do Monte Santa Trega (A Guarda), Museo Quiñones de León (Vigo), Museo do Mar de Galicia (Vigo), Museo Massó (Bueu), Museo Provincial de Lugo, Museo das Peregrinacións de Santiago, Museo Arqueolóxico Provincial de Ourense, Museo Arqueolóxico e Histórico Castelo de San Antón (A Coruña) and Museo Arqueológico de Asturias.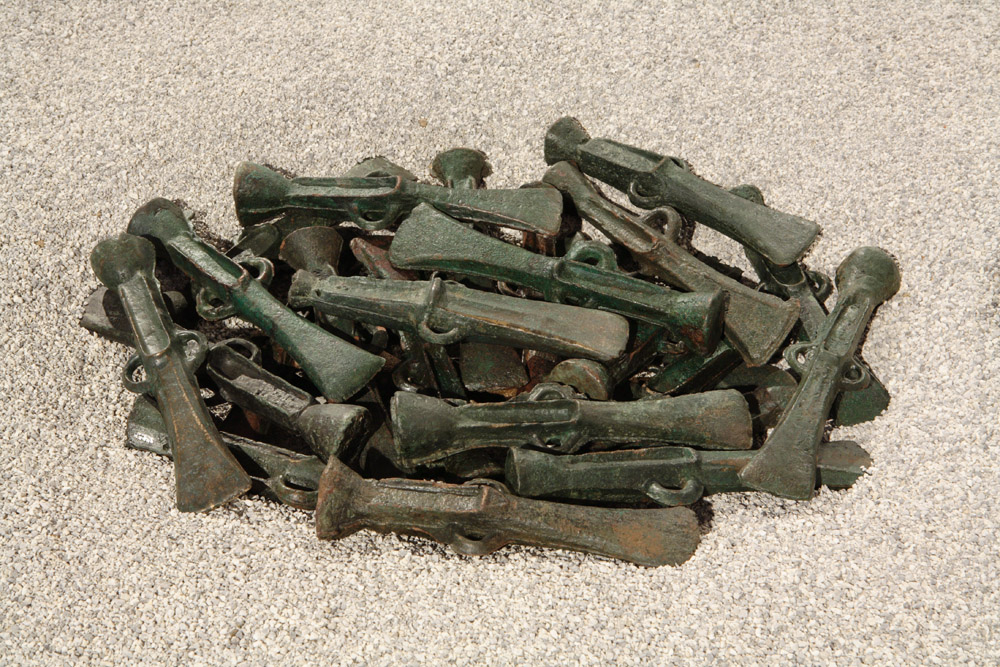 Depósito de Saiáns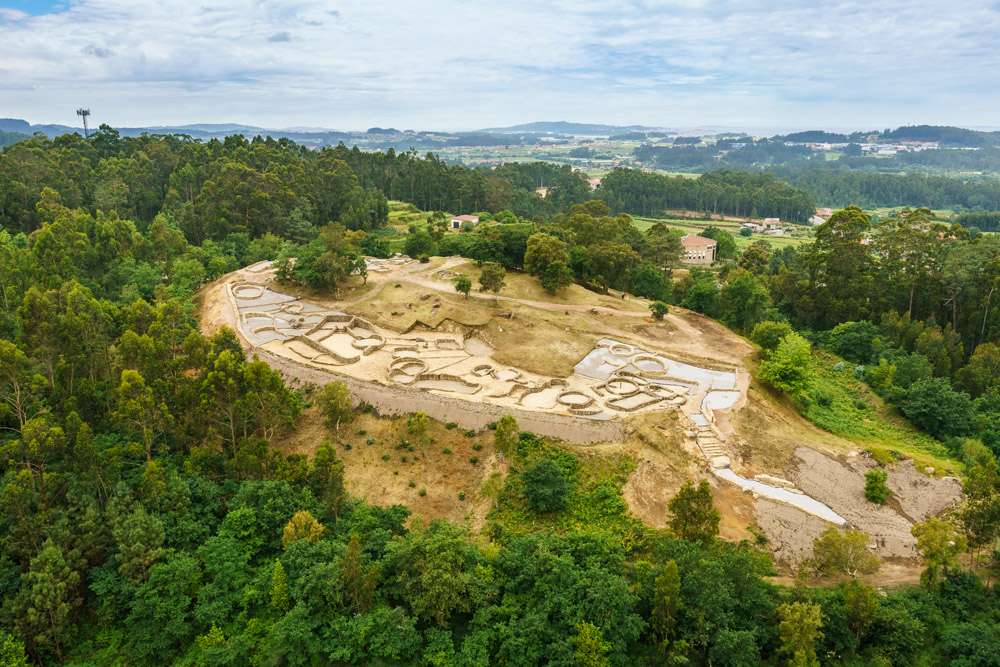 O Castro Hill (Ribadumia)
Original archaeological remains, replicas, photographs, high-quality illustrations and audio-visual resources are displayed in this exhibition, which is complemented and extended with the published guide −coedited by Alvarellos Editora and the Deputación de Pontevedra− and the web site Galaicos. This site will provide information about the exhibition and the news along its tour. Here it is the calendar of its itinerary:
Museo Arqueológico Nacional (Madrid): from 1 November 2018 to 3 February 2019
Museo de Prehistoria de Valencia: from 3 March to 8 September 2019
Museo de Pontevedra : from 4 October 2019 to 2 February 2020
Visit Galaicos and let yourself be seduced by the magic of the history and the landscape of the province of Pontevedra!