Beautiful castles, walls and towers that were the setting for a thousand battles.
Landscape and history are combined in perfect harmony in the province of Pontevedra, boasting a rich heritage of castles, fortresses and towers. These constructions have witnessed battles, invasions, domains, revolts and power struggles in Galicia, in the other kingdoms that ruled Spain in medieval times, and in Portugal. A route along the Rías Baixas will evoke amazing stories linked to these constructions, always surrounded by an idyllic landscape.
The Soutomaior Castle, which stands on a hill at the bottom of the Ría de Vigo, used to be the centre of power in Spain and Portugal in the Medieval Ages, especially during the 15th century, when it was ruled by the feudal Lord Pedro Madruga. The Castle of Sobroso, where the Queen Doña Urraca was under siege, dominates the landscape of the towns of Mondariz and Ponteareas. Both fortresses are the crown jewels of the fortress heritage of the province and a must-visit in Rías Baixas.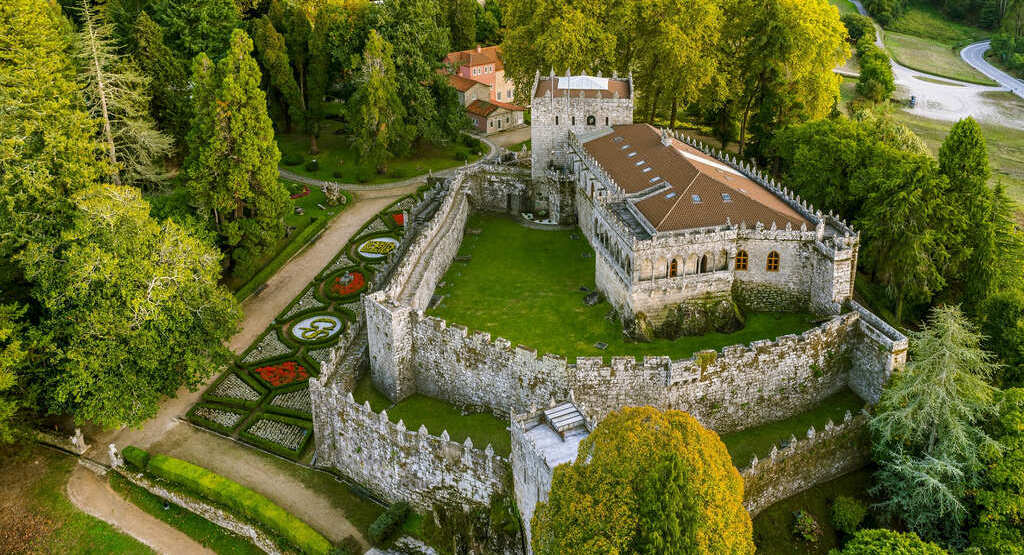 Soutomaior Castle
The strong and monumental fortresses, which overlook amazing landscapes, are major attractions in this destination. A good example is the fortress in Monte Boi, which is surrounded by a 3-kilometre wall and dominates the town of Baiona, an international benchmark for tourism. Other fortresses, such as those in Salvaterra de Miño, in Goián (Tomiño) and in Santa Cruz (A Guarda), were used to defend the Spanish bank of the Miño River. The fortress of O Castro, in the city of Vigo, offers magnificent views over the Ría de Vigo, with the Cíes Islands on the background. Today, its walls are surrounded by a quiet wood.
The towers in the province are proud vestiges of a time full of landings and invasions. It is worth visiting the towers of A Lanzada (Sanxenxo) and San Sadurniño (Cambados), both surrounded by a beautiful seaside landscape. The Towers of Oeste, in Catoira, witnessed the Viking's incursions, to search for the treasures kept in the city of Santiago de Compostela.