Beautiful woods with fruit bearing plants
Chestnuts, mushrooms and other products from the hills of Rías Baixas
Nature has been very generous with As Rías Baixas. The heart of the province houses lush deep-green forests, where native trees coexist with other species in wonderful natural landscapes.
Chestnut woods are one of the most remarkable landscapes in Galicia. The regions of Tabeirós-Terra de Montes and Deza and the towns of Cerdedo-Cotobade, A Lama, Campo Lameiro and Cuntis are the harvesting areas of the province of Pontevedra with the PGI 'Castaña de Galicia'. In the hills Fraga de Catasós, in Lalín, and in O Candán chestnuts and mushrooms also abound.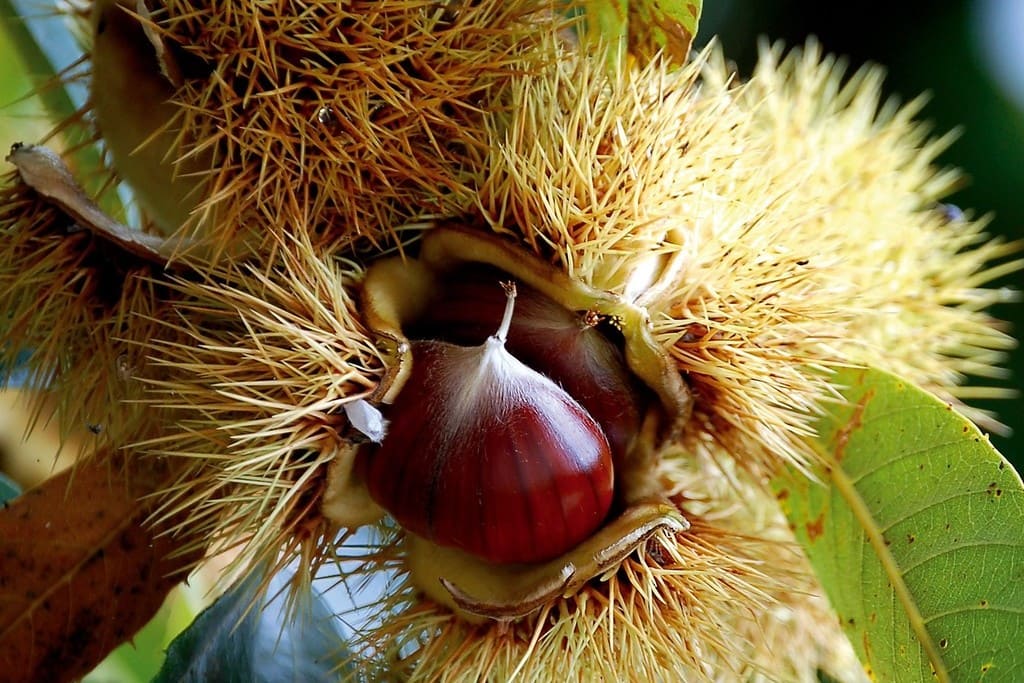 Chestnut bur
In Lalín, there is an important production of chestnut fruits, which is an extra job for families involved in livestock farming activities. This town, together with the rest in the region of Deza, produces chestnuts under the Protected Geographical Indication 'Castaña de Galicia'.
The honey from As Rías Baixas is especially delicious and has the seal of quality PGI. This product is obtained thanks to the meticulous work of the beekeepers of this area.