A historic canning industry
Large factories and salt mines on the Rías Baixas coast
The canning sector has been very important in As Rías Baixas, with a large tradition since the 18th century. Actually, the province of Pontevedra has been one of the hallmarks for this industry. The old factory of Massó in Cangas, the biggest in Europe in its heyday, and the one of Goday, in A Illa de Arousa, the first one that became industrialised in Galicia, have been among the most noteworthy canning factories in the Galician history.
The factory of Massó has been abandoned since its closing, but its impressive building is still part of the landscape of the town of Cangas. It is worth visiting the Massó Museum in order to learn about the Massó family and its factory. It is located in the neighbouring town of Bueu, where this family owned part of its facilities. The former factory of Goday now houses an interpretation centre called `Centro de Interpretación da Conserva'.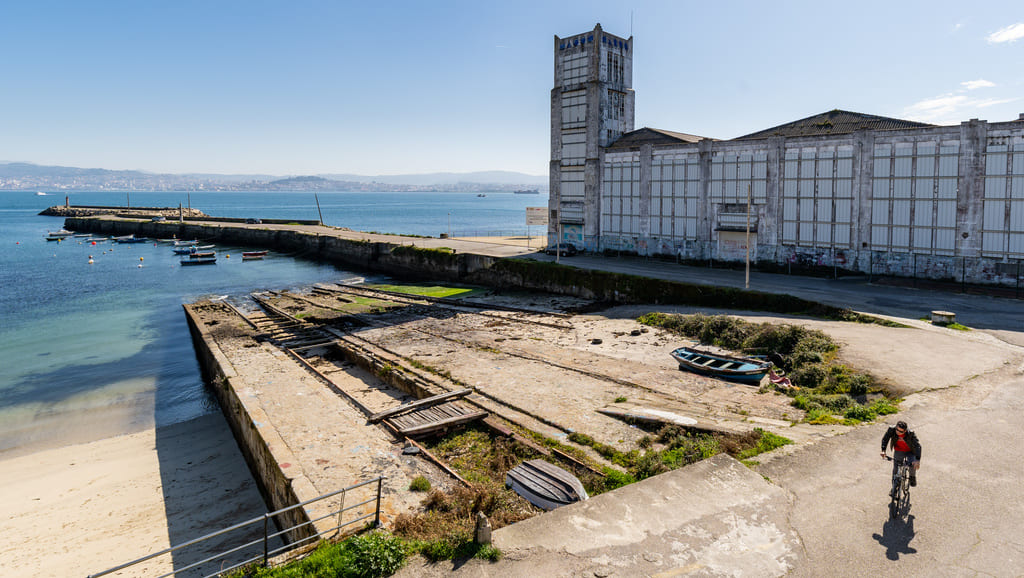 The former Factory of Massó, in Cangas
The factories of Alfageme and Curbera are other historical examples of this activity in the province of Pontevedra.
The tradition of canning marine food date back to ancient times. The settlement of A Lanzada (Sanxenxo), by the sea, used to house a fish salting factory. The centre Salinae, in Vigo, is the perfect place to discover the history of this industry. There, it is located the only preserved solar evaporation salt mine dating from the Roman Empire.
The salt mines of Ulló, in the town of Vilaboa, are also worth visiting. They were created by the Jesuits in the 17th century and are situated in a beautiful natural spot, perfect to spend some leisure time.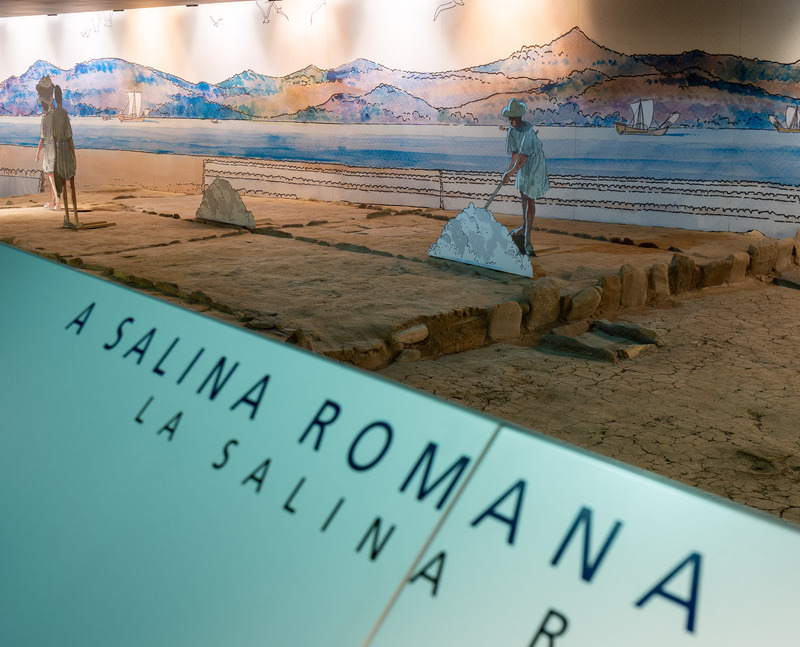 Centro Salinae
If you want to learn about the history of the salterns, it is recommended to visit this interpretation centre. The archaeological site of O Areal in Vigo has the only preserved solar evaporation marine saltworks from the Roman Empire. It allows visitors to get to know how salt was produced and the different uses given to this product by the Romans.