The fleet extracts the best products using traditional methods
The renowned fish from As Rías Baixas is part of the menu of every restaurant. The small-scale fleets of the fishing towns capture many varieties of fish such as sole, turbot, sea bass, hake, grouper, monkfish, sardine, red mullet, white bream, cuttlefish, plaice, ray, red porgy, mackerel or sea bass . You can find them in the markets of the province and in the restaurants of any town.
The inshore boats, which fish in the inlets and usually near the coast, use different methods depending on the species. Gillnetting, seine fishing or trawling are some of them. Very early in the morning, fishers depart and return hours later in order to sell their catches in the fish market.
Cephalopods , very tasty and part of the cuisine of the province, abound in the inlets. Octopus, traditionally cooked in the Galician style, is highly appreciated and can be tasted in different ways. Cuttlefish and squid are other high-quality species deep-rooted in As Rías Baixas.
In addition, the province has three big ports of General Interest (Vigo, Marín and Vilagarcía de Arousa) and also some important others where offshore captures are unloaded, thus increasing the seafood offer. The port of Vigo is considered the biggest port of fresh fishing in the world and has a bustling market since early in the morning.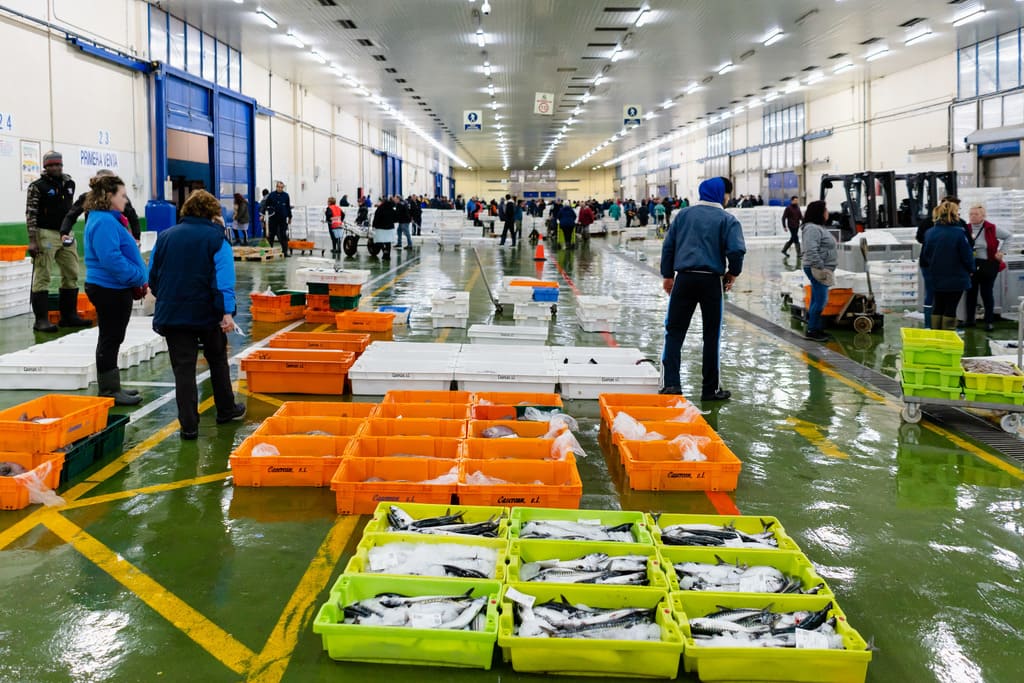 A bustling fish market. The port of Vigo is the busiest in Spain in terms of fishing volume and its fish markets receive one third of all fresh product obtained in Spain. Some days more than 230,000 kilograms of fish are unloaded. These excellent figures can explain the hustle and bustle in the five fish markets of Vigo in the early hours. If you want to attend an exciting live auction contact the Port Authority to make an appointment.